You found a stellar new number with NumberBarn and now you want to use it with Google Voice.
The thing is – numbers with NumberBarn are classified as landline/wireline numbers. Yeah, like the old plug in the wall sort of number, even though it's totally virtual.
Google Voice doesn't accept landline/wireline numbers on their system though. They do accept mobile/wireless numbers, however.
This is great news!
But, it does mean an extra (but very easy) step for you. But think of it like a dance – a little G
You can port your new NumberBarn number away from us to a mobile provider then, once it's a mobile/wireless number, you can port it to Google Voice.
We have it all outlined in our Good Golly Google Voice Guide.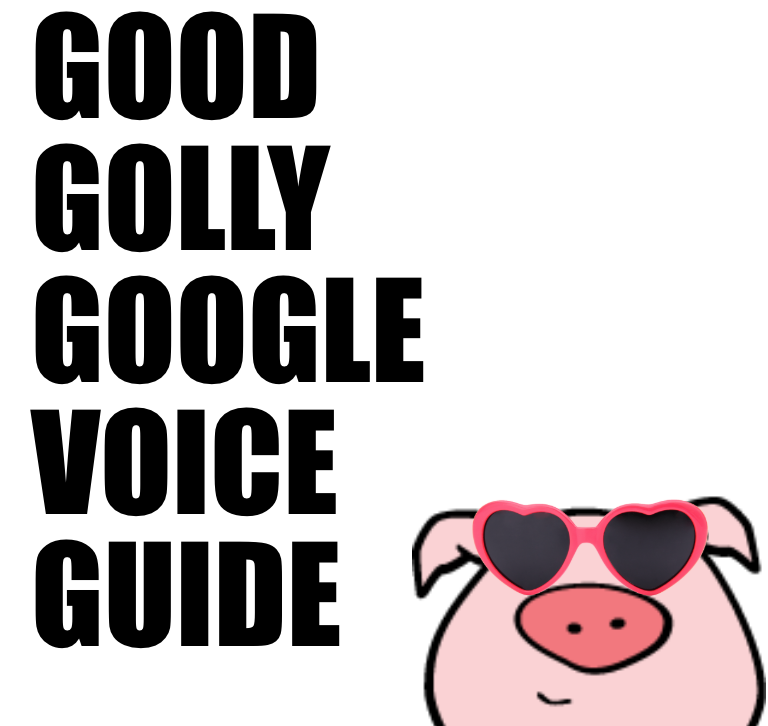 If you already have a phone number with a different landline/wireline provider, there's no need to port your number to us to then port it away to a mobile provider. To be sure of the instructions however (because we've only ever done it from our system), ask for help in the Google Voice Community Forum.
And good golly, if you have questions along the way, know you can always ask.
We believe behind every telephone number there's a beautiful idea, opportunity, or person. We strive to create those meaningful connections every day. To learn more about us, visit NumberBarn.com and follow us on Facebook, Instagram and Twitter.