When we learned that popular fishing radio talk show "Let's Talk Hookup" uses NumberBarn to let their callers text in their questions, we bit. President and Co-Host Pete Gray shares more of the "Let's Talk Hookup" story.
"From fly fishing for trophy rainbow trout to saltwater fishing for 400-pound tuna," the "Let's Talk HookUp" show lures all types of anglers. "Our shows are primarily about saltwater fishing because San Diego has the largest sport fishing fleet in the world," says Pete. (We were a little surprised, but the San Diego Reader and San Diego.org also seem to agree.)
A Fintastic Start to a Legendary Show
Growing up fishing with his father throughout the Southern California coastline, Pete's love of fishing led him to launch the show over 30 years ago. With nearly ten years of experience in the radio industry, he didn't flounder long, quickly landing a spot on the highest-frequency AM radio station on the west coast.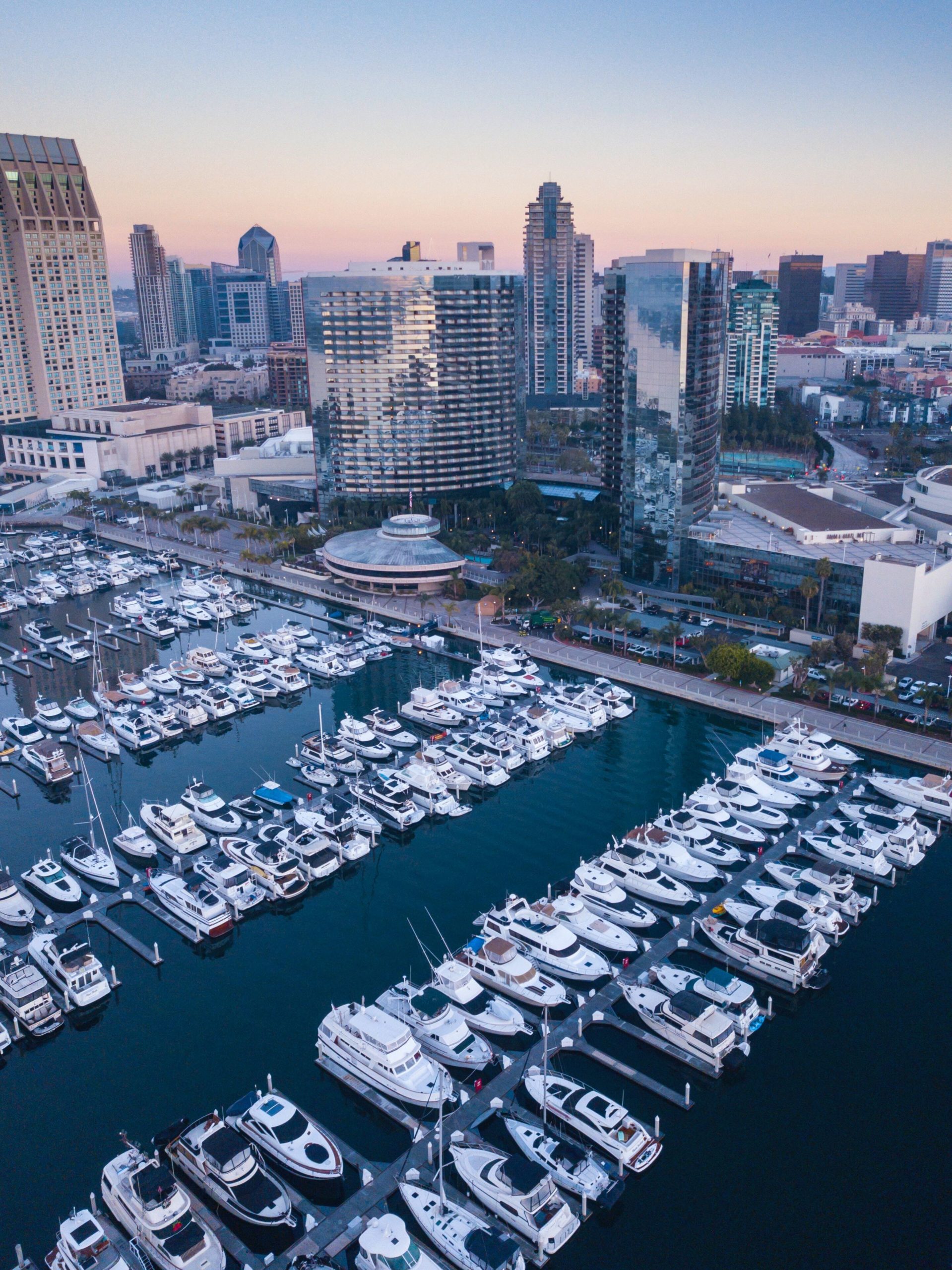 A Southern California favorite, then known as the Mighty 690, Pete navigated his show through some treacherous waters when the station abruptly shut down, forcing "Let's Talk Hookup" to immediately find another channel. Some might call it a bit of a crappie situation.
After a few years of uncertainty with the ownership of the original station, it made a comeback as "The Mightier 1090," where "Let's Talk Hookup" currently airs. (As an 80's kid in Southern California, I can't help but reminisce on drives with my dad listening to some crackly AM talk radio on the iconic station while driving in our station wagon up the coast. Thanks, Pete for the inadvertent nostalgia!)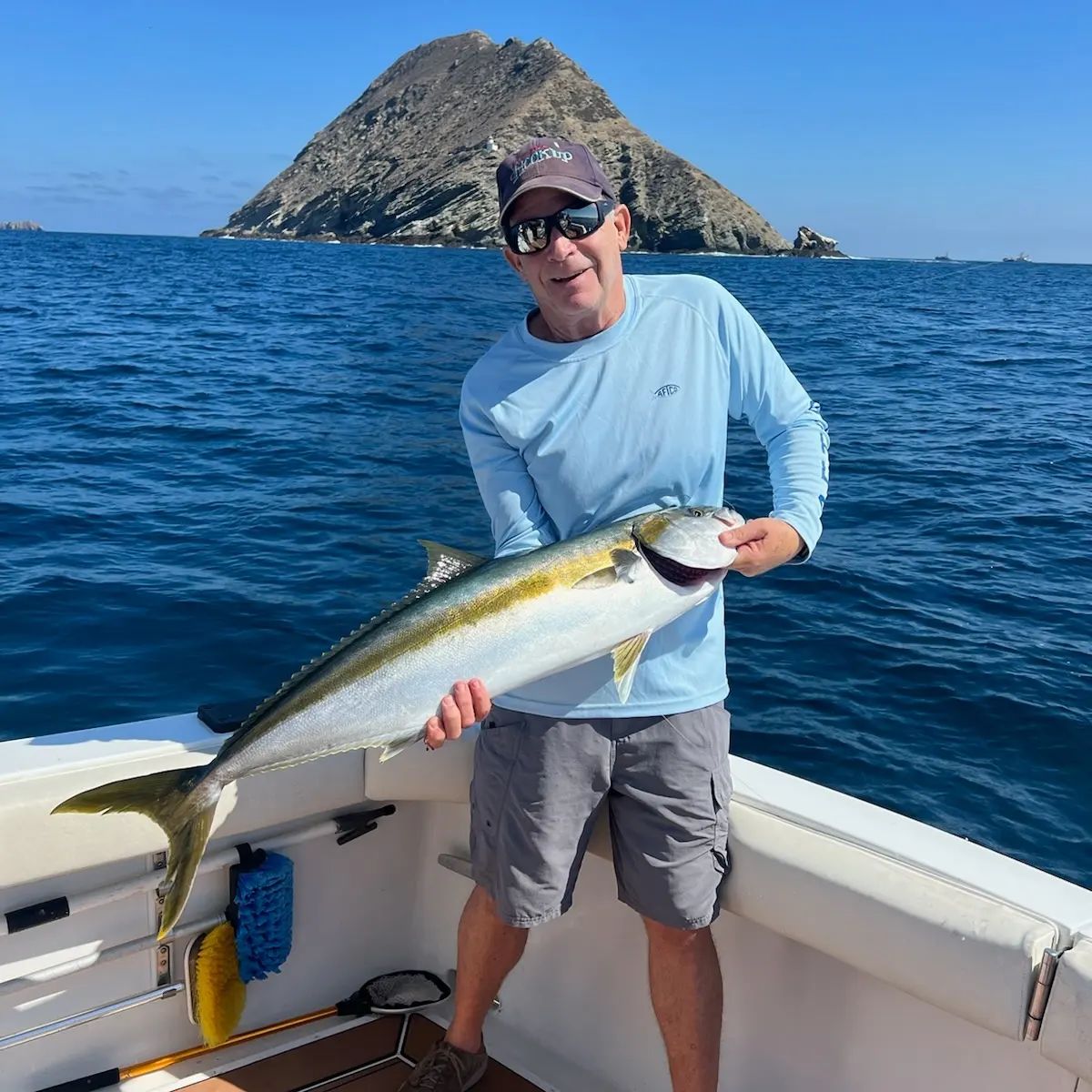 As an avid fisher, conversations about fishing were frequent and comfortable for Pete. In the pre-podcast, pre-internet days, a friend of his suggested he start his own radio show. "We are out on a fishing trip with a bunch of friends. I told a buddy, 'You know, I've been thinking about doing this radio show about fishing.' And he goes, 'Why don't you do it?'"
Carp-e Diem!
I guess you could say it smelt like a great idea! Pete was "working for a radio station in Carlsbad as a sales manager and started the show 31 years ago as something fun to do on the side in September of 1991," he explains. "And then it morphed into what I saw as huge potential. Because it was before the internet there was no live fishing information other than what you could get on the radio." He soon discovered several sponsors and "took a big gulp, quit my job and went full speed into it."
Three decades later, "Let's Talk Hookup" has a sizable listener base for the two-hour show. In his "off-hours," Pete arranges guests, does the bookkeeping, ad sales, and all the behind-the-scenes work required to guarantee a faithfully-airing and fascinating show for its listeners.
The popular show has acquired renowned sponsors like Shimano, Costa and San Diego County Ford Dealers. It broadcasts on the Mighty 1090 bright and early Saturday and Sunday mornings from 7-9 AM. (I guess the early bird gets the worm.)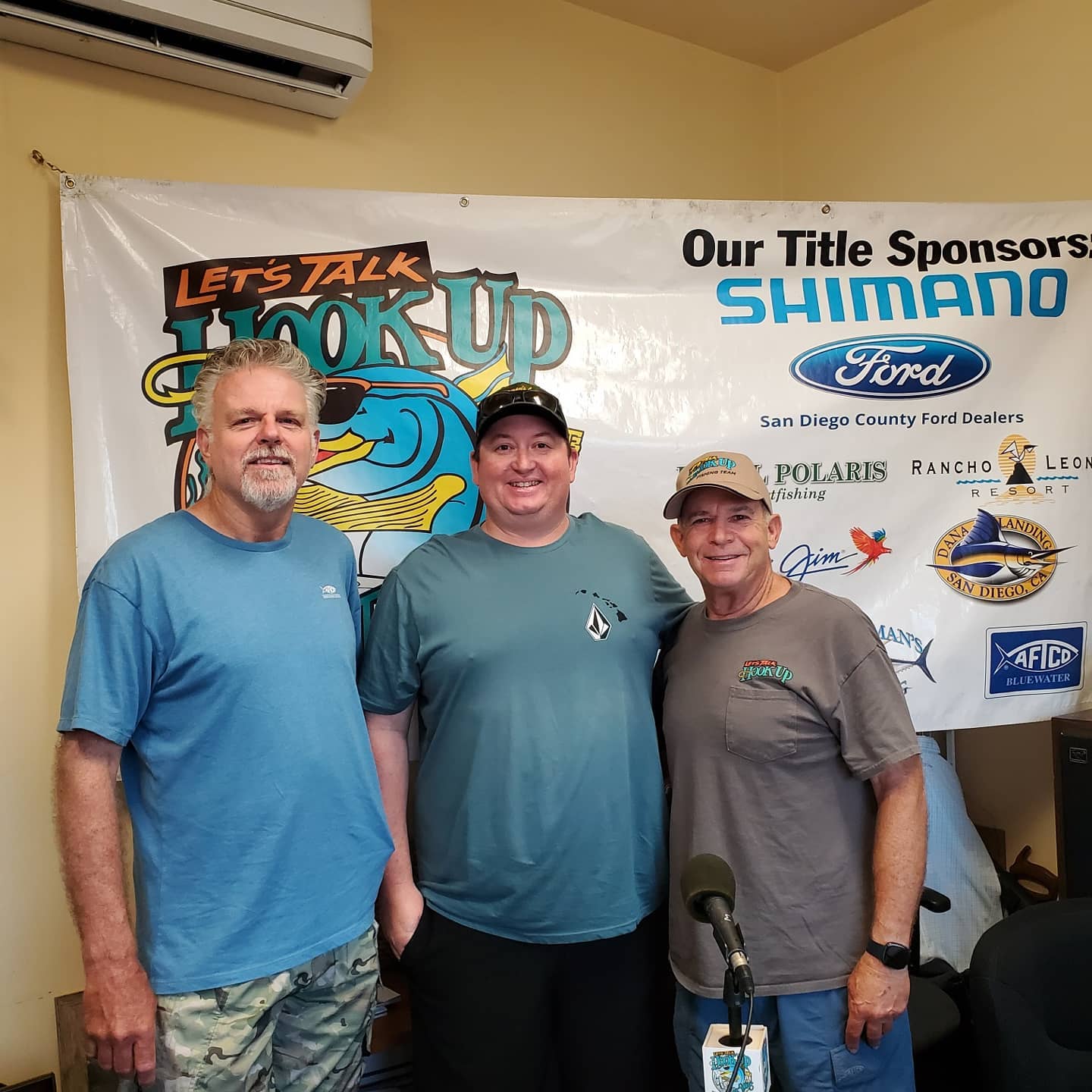 Tackling Tough Questions
Speaking of worms, listeners frequently call in or text questions about bait and tackle. While I'm sure the answers are quite debaitable, the show typically receives at least 100 texts per episode, aside from call-in questions. "We take calls from novice to expert," Pete says. "We have ladies fishing groups, parents taking their kids fishing, questions about reels, rods, and lures." Callers range from novice to expert.
Despite a West Coast emphasis, "Let's Talk Hookup" has acquired thousands of loyal listeners from across the country. The show focuses on the coastal waters of Baja and Southern California, with a little bit of Alaska sprinkled in. "We also talk about some fly fishing and trout fishing in the Eastern Sierras," Pete says, though the show mainly revolves around Pacific coastal fishing.
Pete's show keeps it interactive. Besides accepting calls and texts directly from listeners, Pete frequently includes time for live call-ins via satellite from notable boat captains sharing fishing conditions directly from their boats while out on the open water. Captains call from Baja California to various landings and fishing lodges in Alaska.
Scaling His Business With NumberBarn
So how did a local Southern California show reach such a large, nationwide audience? "No question. It's not only extended outside of Southern California, but it's also expanded within Southern California because we have this amazing, free app, which a huge portion of our listeners are using now," Pete divulges. "My engineer, Adam, said well, why don't we broaden our horizons and add a text feature?" With too many people in the cue for call-ins, it sounds like it was the perfect opportunaty for the show to branch out.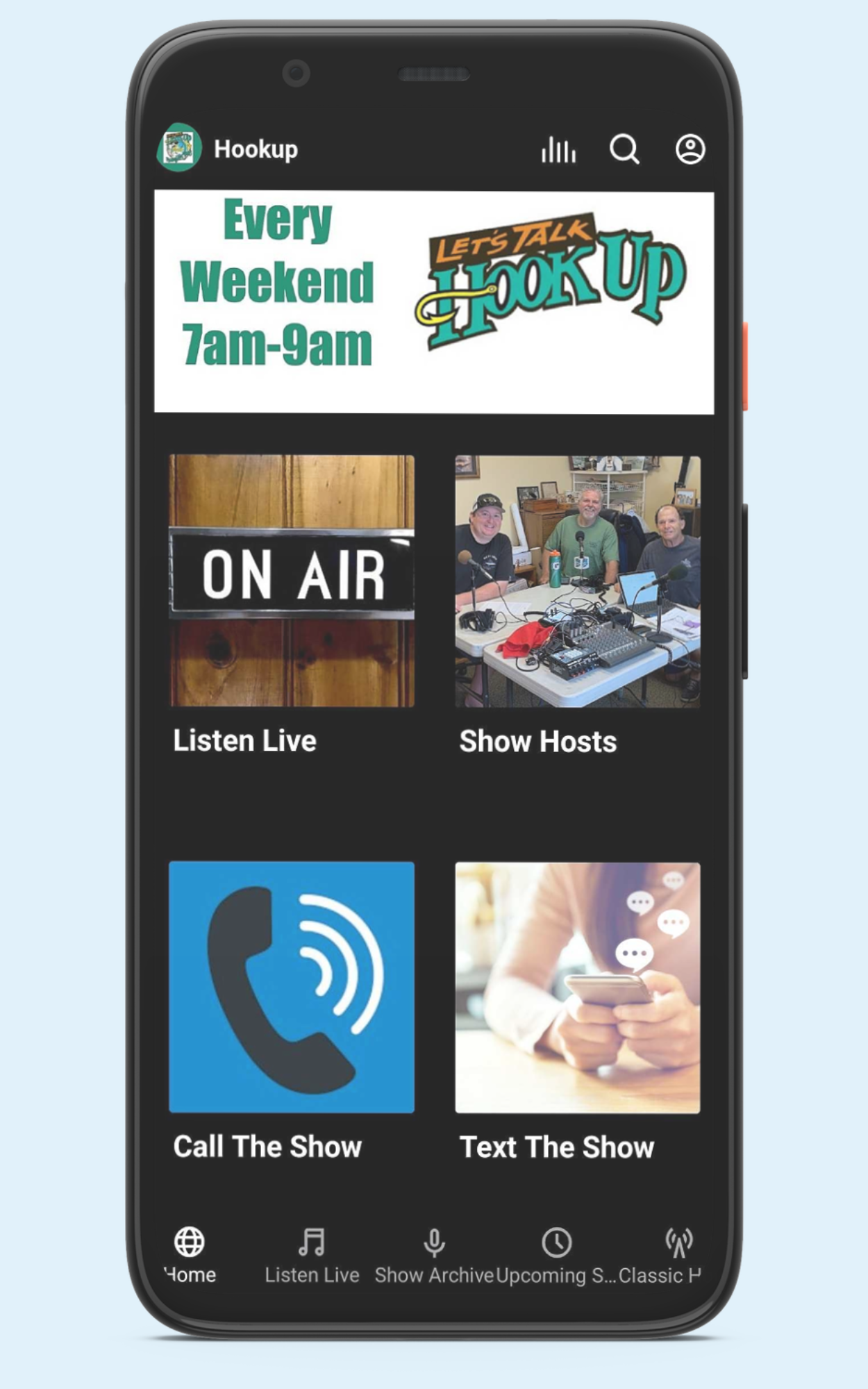 "When you hit the text button on our app, it sends us an email with the text message from the caller's phone. And it's routed through NumberBarn. It's amazing, short and concise."
Pete streams the show live, then Adam turns them into podcasts which are uploaded onto the app and the website after the show. "We're finding that probably more than fifty percent of our audience is listening to the podcast recordings of the show on demand. So it expanded our show in a big way and it's a great way to give more access than AM radio."
Wow, what an epic "fishing (show) story!" Thanks, Pete for anchor-aging us to seas the moment, hook into our passions and not look back!
Want to cast a wider net (so to speak?) Expand your audience reach and visibility with a custom vanity number that spells the name of your business. Check out NumberBarn's flexible plans to accommodate your number needs. Or, see how you can "supercharge your text messaging and never miss a bite" with our advanced business texting platform, String.