The NumberBarn ranch hands put their heads together for a team building event like no other – a murder mystery scavenger hunt! Held in Old Town, San Diego, the team took their Saturday morning to solve a crime.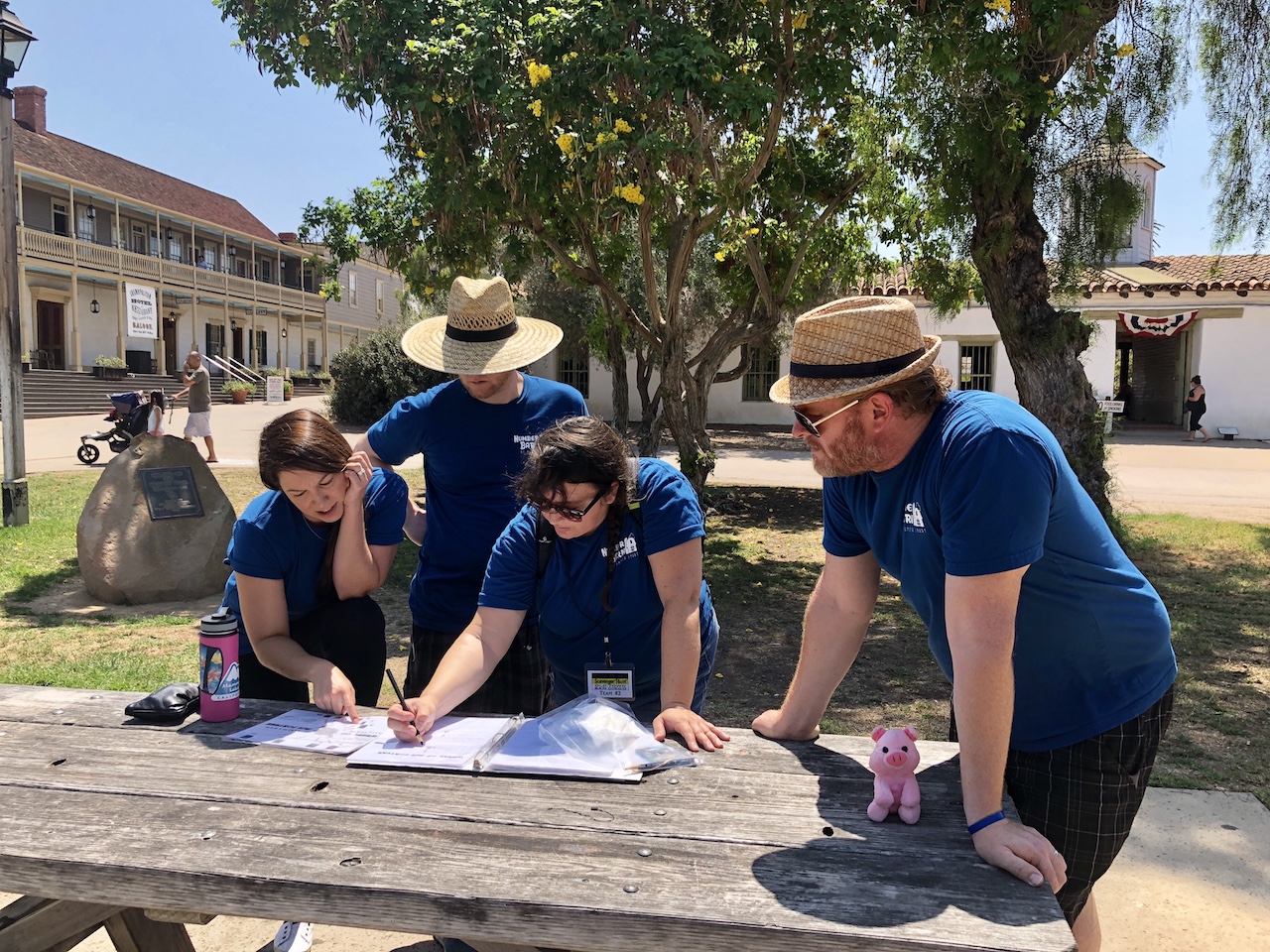 What makes this event extra special is that it is put on by NumberBarn customer, Alex.
Check out what he has to say about using NumberBarn in this exciting customer feature:
Tell us about yourself and your business:
Murder Mystery Scavenger Hunt is a clue-solving adventure designed to be challenging and entertaining for adults. Each event is a competition between up to 11 teams. Each team is given a list of suspects along with a packet of tricky clues, twisted riddles and mind-bending puzzles. Our clues systematically lead you to explore the area. Using your wits and some creativity, each location will reveal another piece of your investigation, and you'll eliminate suspects until you've discovered… Whodunnit? We have 4 locations: Laguna Beach, San Clemente, Old Town San Diego, and Newport Beach.
How are you using NumberBarn? How has it helped you?
The fun of the game is figuring out what to do with the clues. I can't be very specific with this answer because it could ruin a surprise. But I can tell you that at least one clue at one of our locations may lead you to decode a 10 digit number somehow. That could possibly be a phone number, and that phone number may lead to information that will aide your investigation. The customer service at NumberBarn for getting a phone number set up and the voicemail ready is exceptional.
What is your favorite NumberBarn feature?
If I have to pick one, it is the amount of phone numbers available for purchase. When designing a clue, I am limited on the possible numbers that would work. NumberBarn had a great selection, unlike other websites I checked.
Do you have any advice for someone who may be considering NumberBarn?
The service has been reliable and very reasonable priced.
****************************
The NumberBarn team had a blast at the event and even came in second to solving the crime. Okay, we know – second place – but really, it was so fun. If you're in the Southern California area, you definitely need to check this out. Check out the excellent reviews on Yelp and TripAdvisor.
Murder Mystery Scavenger Hunt
www.murdermysteryscavengerhunt.com
Enter code FRIENDS at checkout for a discount. 
We're NumberBarn, we take phone numbers very seriously. But, we also like to have a little fun. To learn more about us, visit NumberBarn.com and follow us on Facebook, Instagram and Twitter.