"You have an appointment with Dr. Doe tomorrow at 3 PM. Text Y to confirm."
Do you rely on timely text reminders like these to help you keep your show on the road? You're not alone. For some of us, (as in…me) these text reminders have even saved us from inadvertent no-show fees for an overlooked appointment.
Between important reminders and that can't-miss "BOGO fo' yo' fav fro-yo" notification, text message communications with our most-used companies keep us coming back for more. (In case you wondered, that's "buy-one-get-one-free for your favorite frozen yogurt." Yeah, we have a tough time keeping up with the latest acronyms, too.)
With 98% open rates in SMS marketing, amplifying your company's outreach with text-based communications offers opportunities you can't afford to miss. Generate leads, organize contacts, and maintain demand with keyword campaigns, individual and mass messaging.
With SMS Marketing you can –
Easily segment audiences and announce:
• Deals and discounts
• Booking confirmations
• Micro-content
• Events and Reminders
Instantly send information-specific texts:
• Property listings
• Customer loyalty rewards
• Special offers and more
• Concierge and reservation details

Introducing String: Your SMS Solution
Maximize your customer reach with String, a sister company of NumberBarn. If you like NumberBarn's calling and forwarding options, you'll love String's intuitive text and voice solutions. String's cloud-based SMS platform provides ease of use and scalability for individuals, solopreneurs, and small businesses.
Send individual 1-to-1 texts, group or mass messages directly from your desktop or the mobile app. Keep your workflow efficient with customizable auto-replies for missed calls and texts, keywords for specific text campaigns, tools for segmenting your contacts, and more.
What's SMS Marketing?
Unfamiliar with "SMS Marketing?" You may have more experience with it than you think. If you've visited virtually any major retail store, you've probably noticed an advertisement for loyalty rewards or deals for future purchases.
"Text REWARDS to automatically receive discounts sent directly to your cell."
Admittedly, some brands and businesses keep us hooked with their outrageous and enticing deals. SMS marketing provides opportunities for your leads and customers to opt-in, subscribing to texts from your company or organization.
Businesses across sectors, non-profits, hospitals, schools and churches use "SMS Marketing" text platforms to stay consistently engaged with their clients, customers, constituents and communities.
In recent years, many companies have found the response to text communications so significant that they've paid hefty amounts for something called Short Codes. But cell phone carriers are moving away from expensive Short Codes (sometimes running at $1000 a month or more).
Instead, carriers have enabled "10-digit long codes" (basically, traditional 10-digit phone numbers) for text campaigns and marketing, with dramatically less-expensive pricing and more spam reduction safeguards.
The Future of SMS Marketing
Stats recently published by TechJury highlight the fascinating and rapidly expanding future of text marketing:
There will be an estimated 7 billion mobile users worldwide by 2024. With much of the world having a cell phone, connectability lies in the palm of your hand. SMS marketing and outreach is becoming an invaluable avenue to immediately reach your audience.
Nine out of 10 people open their text messages, most within 1 – 5 minutes of receiving texts. This gives your communications instantaneous visibility, versus lower and delayed open rates through traditional email marketing.
75% of people under age 44 prefer contacting businesses via text, which makes text marketing a necessity for communicating with this vast demographic.
Surveys show that 74% of clients would prefer a person to respond to their text rather than a bot. If you are communicating by text, make sure to allow for individual communication (also called 1-to-1 texting.) String's 1-to-1 messaging lets you text and reply directly from your desktop, making it faster to respond to urgent questions, etc. while still staying personal and relatable.
Five Ways to boost engagement
Did you know that SMS response rates average up to 8x's higher than email responses? With text-based platforms like String, you can effortlessly turn your leads into loyal fans and faithful family.
We've cultivated a few value-rich marketing tips to use with your SMS outreach to keep your subscribers excited about your brand and business.
Share the love.
Offer unbeatable, must-have rewards, discounts, and promos. Some of us are "suckers for a good deal" (ok, that's me, I'll admit it right now.) Text limited-time BOGOs, loyalty rewards, etc. to help your brand stand out. Multiply your network and expand your reach with referral incentives for your guests to spread the word about your awesome brand or product.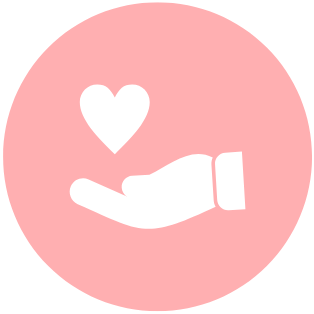 Tip: In String, easily send mass messages with compelling offers to your devoted customers. Catch their eye with personalization fields to tailor messages to automatically include your contact's first name.
Create a community.
Create an interactive family of faithful followers on your social media channels. Curate dedicated "groups" to facilitate interaction and also share tips, trends and content. Integrate your text platform into your social pages to capture new contacts and respond to messages from directly within your text platform. Don't miss String's vast integration opportunities through Zapier.
Tip: In String, create a memorable tag to identify contacts who follow your social media community. Organize your contacts into specific groups with String's tags and lists.
Keep it consistent.
Keep text communications consistent, but not overwhelming. Let's face it, nobody likes spam. It's a great way to get your contacts to send STOP and UNSUBSCRIBE messages, and in some cases, invoke legal trouble as well. But texting 4 – 6 times a month with a fantastic deal or quality micro-content IS a great way to help your contacts remember you, get them in the door, and keep them using your product or service.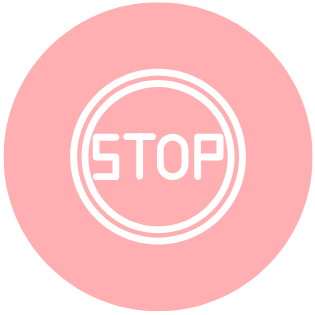 Tip: String's intuitive software makes managing your opt-ins convenient for you by automatically filtering your opt-outs. You won't have to manually remove unsubscribes, or create a list of opt-ins / opt-outs.
Get a response.
Use keywords to create basic "drip campaigns" which elicit responses from recipients. A "drip campaign" is a very simple way to lead your contacts to specific funnels and campaigns triggered by the keyword they've replied with.
For example, if you work as a Personal Trainer, you can send a "Get to know you" text to your new leads or clients asking them to enter a number that corresponds to their biggest fitness goal, i.e. "Reply with 1 – Bulk up; 2 – Slim down 3 – Get healthier." When a client replies with a number you've designated as a keyword, your text platform will then send the next text with content that you've pre-determined fits the corresponding category.
Tip: Use keyword campaigns to lead to your call-to-action. You can also use keywords to better understand your subscriber demographics and client profiles.
Integrate feedback.
Take advantage of insightful customer feedback. While we don't all look forward to "constructive criticism," listening to the voice of our constituents is essential for any company to grow and improve. We've all experienced legendary customer service, as well as infamous customer service. Many of us are quick to return to companies that respond, resolve and integrate our feedback into a better customer journey.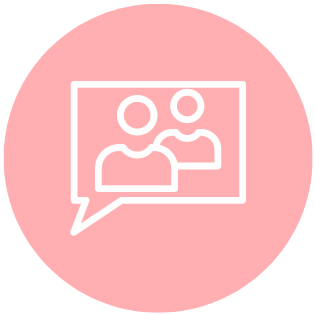 Tip: Create basic feedback keyword campaigns. Include a link to a survey form or review site. String's integrations through Zapier let you connect String with Google Forms, Typeform, Survey Monkey and many more.
Who uses SMS Marketing?
String's customizable text features offer countless ways to multiply your contact engagement. We've already mentioned how retailers use text marketing to keep their customers returning. Revolutionize your communications, in virtually any sector. See just a few examples of how other industries interact with their communities through SMS marketing.
Real Estate
Never miss your real estate leads with automated text marketing. Let your phone number work for you with keyword responses, auto-replies and mass messages. Create a keyword for specific property listings to simultaneously capture a contact lead and send more detailed information to a potential buyer.
Place a keyword on your sign riders. Couple it with one of NumberBarn's memorable vanity numbers, like 1 760 361 HOME to make it easier to remember. When someone drives by they can simply text your keyword. Perhaps it's the name of the property's street (i.e. MAPLE). Set up your keyword responses to automatically reply with a text that includes property details and a link to more extensive info like your website.
Manage your prospects for better follow-up with String's tags, lists and notes. Use mass messages to send leads listings, workshops, hot properties and more.
Hospitality
Give guests a five-star experience from the moment they inquire and reserve to the time they depart. Built-in templates and keyword autoresponders help hotels and rentals instantly share reservation details, important updates, prices and discounts, events and more.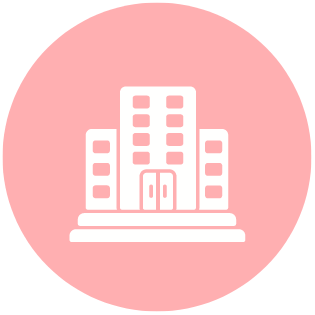 Expedite your communications with text-based guest service options. Use 1-to-1 messaging to immediately reply to specific questions like booking confirmations and travel updates. Create keyword campaigns to use as an easy "after-hours" concierge tool. Let your guests reply with a specific keyword to receive automated information for specific local tours, etc.
Segment mass messages and blasts to send vouchers and special offers to specific contact lists after your guests have departed. String's contact management tools help you organize contacts and conversations. Find guests, vendors and staff with global search and filters. Don't have time to check voicemail? Voicemail transcriptions enable faster follow-up for guest inquiries, etc.
Multiple user access and additional phone numbers with String also give your staff self-replicating superpowers. Keep visitors returning with rewards and benefits for regular guests.
Are you a Tour Operator? Avoid no-shows with booking confirmations and reminders. Send location map links, packing and gear lists and other important info. Increase bookings with "Refer a Friend" and "BOGO" campaigns. Notify guests of last-minute openings or weather delays.
Health and Wellness
String's versatility enables flexibility at your fingertips. Stay ahead of the game with built-in templates and keyword autoresponders to text your health and wellness clients scheduling options, virtual content, participant polls and more. Use 1-to-1 text messaging to communicate directly with individual clients.
Confirm bookings and send appointment reminders. Blast SMS announcements and offers to specific groups of clients or prospects. Don't get lost in your inbox. Stay on track with contact organization tools. Transcribed voicemails make it simple to search, tag and list specific conversations and subscribers. Build your brand visibility with proactive automated text messaging. Generate ongoing demand and energize clients with competitions, new product images, special events and more.
Maximize your marketing and cultivate client connections with creative campaigns and automated keyword responders. Expand your referral base with "Bring a Friend" and "New Member" promotions. Send links to micro-content, ebooks, recipes, blogs and health improvement tips.
Small Businesses
From hauling, landscaping and construction, to pet grooming or automotive repairs, String's scalability empowers small businesses of all kinds to increase sales and attract customers. String's extensive automations let you keep your community engaged with built-in templates and keyword autoresponders to send exclusive offers, promotional campaigns and more.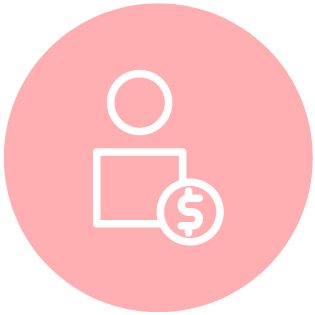 Use 1-to-1 text messaging as a customer service and staff communication channel. Improve your dispatch to hard-to-reach staff in the field with fast information distribution. Send time-sensitive updates, contractor and vendor communications in group or individual messages. Quickly notify clients of changes or delays.
Help customers feel invested in your company. Foster brand recognition by encouraging reviews and feedback. Build rapport by recognizing core clients with exclusive offers and benefits. Missed the phone during a rush? Create automated text replies to respond when you can't. Send and receive texts from a landline number. String's intuitive follow-up capacity furthers lasting relationships with satisfied clients.
Nonprofits and Churches
Ramp-up your communications with String's multifaceted texting tools. Organize your outreach audiences with tags and lists to segment for donors, staff, volunteers, small groups, ministry teams and more. Deploy volunteers for urgent needs, or engage donors with unique, exciting or time-sensitive partnership opportunities. Empower your superhero staff to quickly respond to messages with multiple user access to String's dynamic solutions.
Cultivate connection to your cause and keep your community engaged with event images, educational, or uplifting content. Add keywords to banners, social media campaigns, screen projector announcements, websites and automated messages to invite your constituents to receive text info on specific projects or events.
Stay personal with String's personalization fields. Similar to a mail merge function, automatically include your contacts' first name in anything from an individual automated reply to a mass message announcement.
NumberBarn Compatibility
Great news, if you've purchased a number directly through NumberBarn or NumberGarage, you can use String to supplement the same great services you love, like auto-attendant menus and more.
If you haven't yet signed up for String or NumberBarn, consider purchasing a custom vanity number that you can also use for your text marketing. Your customers might have already attempted to text your business number. Just want to run a short-term text outreach campaign from your toll-free number? Augment your licensed number with String to multiply its functionality.
String's hosted messaging lets most landline and VoIP numbers add String Messaging in addition to your existing calling and voice platform. (NumberBarn is a landline, or VoIP provider, as opposed to a "wireless" or mobile provider.) Your calls, voicemails, forwarding, etc. will continue through your existing landline or VoIP provider but your messaging superpowers will multiply through String. Our team is happy to help supercharge your NumberBarn phone number with String's hosted messaging.
Tap into endless possibilities with String.
Got questions, or comments? Visit our Help Center for more info or to connect with our top-notch support team. We're here for you!