So, what is a rate center anyways?
A rate center is a geographical area used by a Local Exchange Carrier (LEC) to organize the boundaries for local calling, billing and assigning of phone numbers. A call within a rate center is typically considered a local call, while a call from one rate center to another is a long-distance call.
For example, in the city of San Diego, many individuals living further South will have a 619 area code. Those that live in North San Diego typically have an 858 area code. During ye ole landline days, if you were calling an 858 area code from a 619 area code, you may incur long distance charges.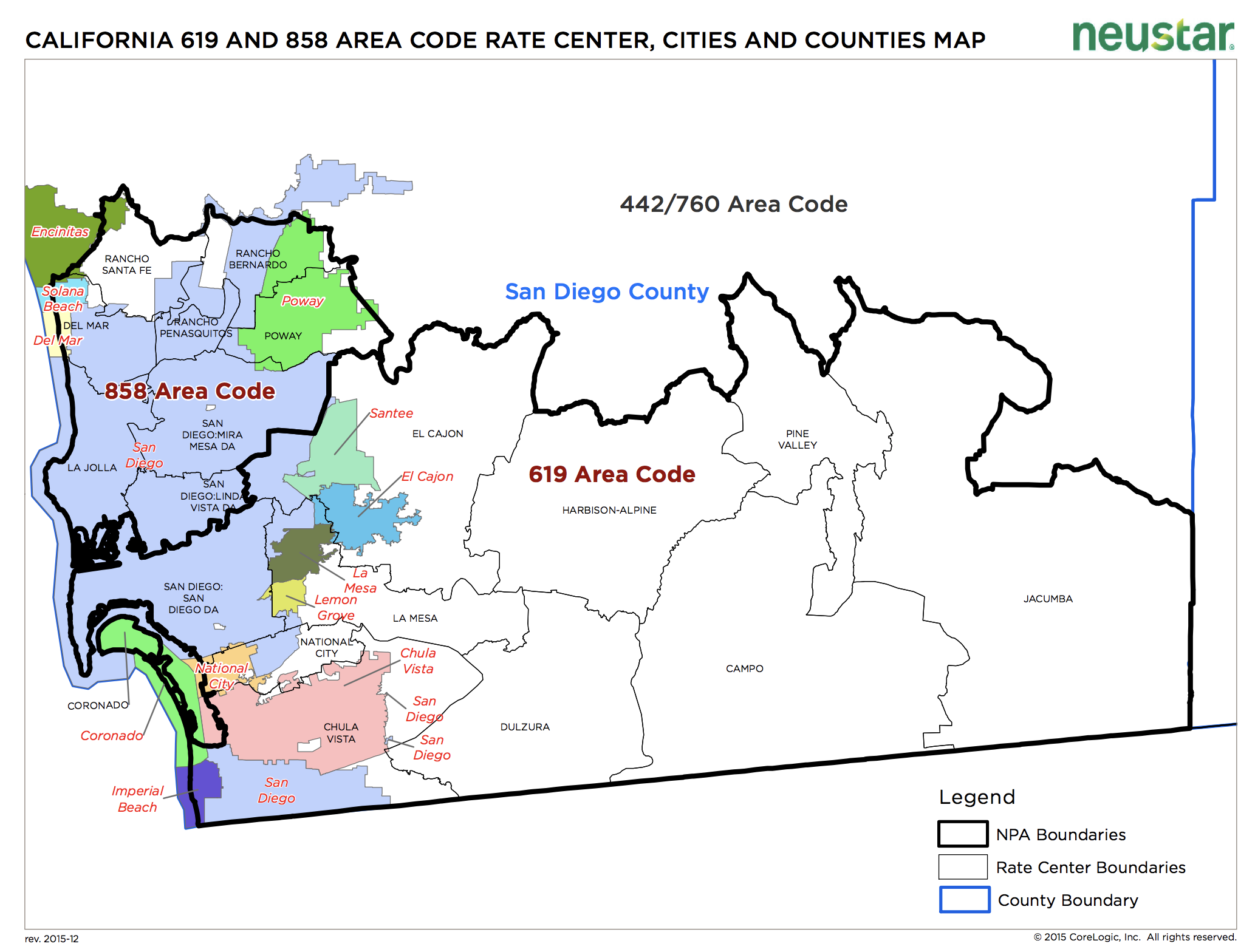 A rate center can be found by finding the NPA – NXX of a phone number.
What does this even mean, you ask?
NPA: Number Plan Area (aka Area Code)
NXX: Number Prefix (first 3 digits of your telephone number)
And –
N can be any number from 2 to 9
P, A, can be any number from 0 to 9
X can be any number from 0 to 9
For example: (858) 922-1234:
858 is an area code assigned in California.
858-922 is an exchange assigned to Verizon Wireless associated with the La Jolla rate center.
1234 is the line number.
Curious about your phone number? Find the rate center of your number here.
So, what does this mean for you?
When you are searching for your new number with NumberBarn, here are some things to keep in mind:
Where are the majority of your callers dialing from?
Do you expect most of your calls from landline users in your local area? Be sure to find a number in your specific calling area to prevent any extra service fees for your callers. While we do our best to include the rate center, it's always a good idea to do research about your local area and check the rate center.
Are you porting your number to or from NumberBarn?
Different service providers work with different carriers around the country. Not all carriers support every single rate center. We work with a variety of carriers to ensure that we can support the majority of rate centers. If you plan to port your number to NumberBarn, you'll want to make sure that you first check to see if your number can be supported on our network. You can do this here.
If you plan to port your number away from NumberBarn, you'll want to check with that new provider to make sure they can support your number. In fact, we recommend doing this before you even buy a new number from us, just to ensure that you are getting exactly what you need.
In the event that your number cannot be ported to or from NumberBarn, reach out to our customer support and we'll help find you options.
We're NumberBarn, we take phone numbers very seriously. But, we also like to have a little fun. To learn more about us, visit NumberBarn.com and follow us on Facebook, Instagram and Twitter.