NumberBarn has a vision that our customers are more than just a phone number. This phone number might be the key to their new consulting venture or a dream brick and mortar business. It could be the same number they've had for 50 years that continues to connect their entire family together. Phone numbers provide opportunities for new clients and doors to open. Phone numbers can unlock potential for connection and the strengthening of relationships.
The culture behind the scenes at NumberBarn mirrors this vision.
The NumberBarn ranch hands (what we call ourselves) are dedicated to keeping the barn standing. We are more than just employees working for a paycheck. We are team of humans, caring for the wellbeing of one another as well as ourselves.
Because, in order to take the best care of others, we must first take the best care of ourselves.
We know there is a link between employee happiness and desirable outcomes like higher engagement, increased productivity, and business growth.
We also know that there's a link between workplace stress, burnout, low productivity and employee turnover.
How can we promote self-care to our team – to our family – to our friends – if we're not making the time to do it for ourselves?
NumberBarn's Social Media & Customer Experience Manager, Jenny Dempsey, the voice and face behind our video tutorials, is also a certified health coach. She'll be speaking at the San Francisco ZenDesk Relate conference this November in a self-care culture fostering session titled, Supporting Your Support Team Starts with You.
Jenny had the opportunity to present her workshop to the NumberBarn team this past week, shifting perspective around areas of health and wellness that may need more attention.
The wellness workshop begins with a short team deep breathing meditation.
Following this was an overview on "primary foods", which include areas of health such as relationships, creativity, career and physical movement. These areas can affect your overall health and wellness on a broader scale, as opposed to only looking at what you eat as being the largest contributor to health.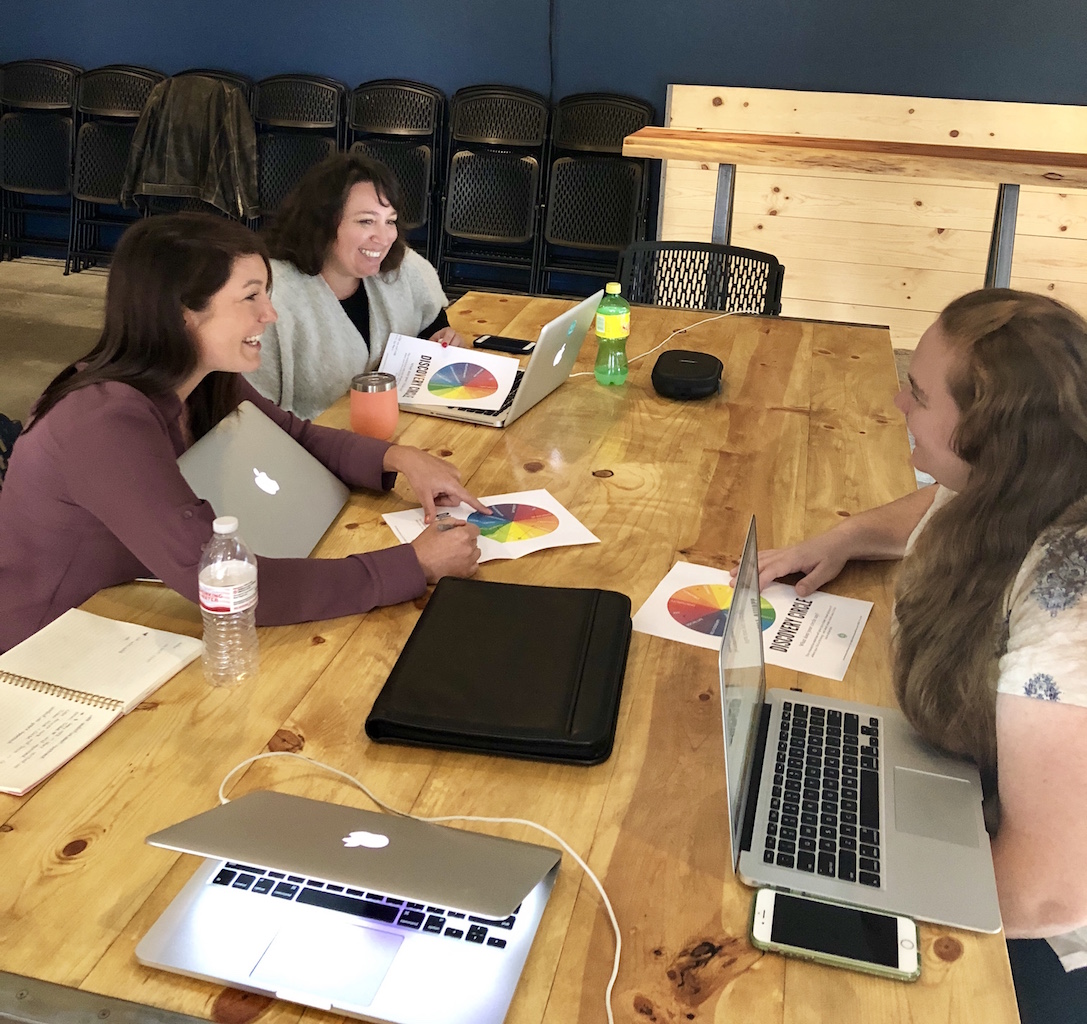 The team participates in an interactive exercise in which they rate different areas of their lives on a scale called a Discovery Circle. This exercise originates from the Institute for Integrative Nutrition Circle of Life. With a partner, the team then talks through parallels or inconsistencies with their results on the exercise. Working together, everyone uses their answers to craft one tiny, realistic step toward a healthy lifestyle shift.
By incorporating wellness from this shifted perspective into the workplace, we're fostering a culture of self-care.
And, by taking the best care of ourselves, we're that much better at taking care of our customers. You're welcome.
We're NumberBarn, we take phone numbers very seriously. But, we also like to have a little fun. To learn more about us, visit NumberBarn.com and follow us on Facebook, Instagram and Twitter.