It's the moment you've been waiting for! When we posted the Top Area Codes of 2021, it became one of our most viewed articles in the history of NumberBarn. We took note, and catapulted into another deep dive into the Area Code trends of last year. So with no further ado, we're divulging the Most Popular Area Codes of 2022.
To give you the 411 on the hottest area codes of the U.S. and Canada, we asked:
What trends occurred in 2022 that impacted the telecom industry?
What were the most popular area codes of 2022?
Why were those area codes more popular than others, especially compared to the previous year?
With plenty of data on the thousands of purchased phone numbers from the NumberBarn marketplace, we're giving you the lowdown on the top area codes of 2022.
Key Findings
In 2022, we found that:
The most popular area code in 2022 was 212, belonging to New York City.
Out of the top 15 area codes, New York is the state with the most purchased area codes.
New York City has the most accumulative purchased area codes and appears on the list more than any other city in the top 15.
Area code 778, belonging to the Province of British Columbia, is the most popular area code in all of Canada.
People prefer to own phone numbers with older area codes than newer ones.
Top 15 Area Codes of 2022

Denver, Colorado – (303)
We start our top 15 with Colorado's original area code, 303. Being the only Colorado area code to make our list, we had to ask, "Why 303 over all the others?"
303 covers the Denver area, sharing its geographical area with 720, created as an overlay in 1998, and 983, created last year in 2022.
With 983 being so new, it makes sense that it's not the most popular area code in Colorado. Phone number vendors like NumberBarn don't easily have access to phone numbers with new area codes. Plus, 303 has greater demand since it has more Coloradan pride attached to it, as do all of the original 86 area codes.
So then why Denver, CO?
It's not because of new residents needing new numbers. Denver actually had more people move out than in last year.1
According to a study performed by WalletHub, Denver is one of the best cities to start a new business (the 6th best to be exact), and Colorado is the 4th best state to start a new business.2 That's backed up by the fact that the Denver area saw an increase of 15.9% new businesses from 2021 to 2022.3
The popularity of 303 could be because of demand for that area code throughout Colorado and new business owners purchasing phone numbers for their businesses.

Miami, Florida – (786)
In our #14 spot is last year's #15 spot,4 area code 786 of Miami, Florida.
Just like last year, there's no surprise as to Miami's appearance on this list. Miami-Dade County is Florida's most populated county, with Miami being the county's most populated city.
Not only does population play a factor, but so does business ownership. WalletHub found that Miami is the second-best city in all of the United States to start a new business.2 Miami was the US city with the most new business applications per 1,000 residents and saw a 24% increase of new business applications from 2020 to 2021,3 which appears to lay the groundwork for increased demand in Miami phone numbers in 2022.

Los Angeles, California – (310)
Our 13th most popular area code comes from a city that's familiar to this list. However, this particular area code is seeing our list for the first time. Coming from the legendary City of Angels (aka Los Angeles) is California's 310 area code.
It's no surprise that Los Angeles made this list again. Despite more people leaving than moving into the city in 2022, LA is still the 2nd most populated city in the United States.5 That alone explains the demand for Los Angeles phone numbers. But why 310?
What makes this area code's popularity interesting is that it serves the same area as an area code that made last year's top 15, 424.4 But 424 didn't make the cut this year.
Why's that?
It seems people prefer the "original" area codes in a given servicing area. Area code 310 was established in 1991. It wasn't until 2006 that 424 came into the picture. Even though 424 was last year's preference, people can't stay away from the classics, like 310, for very long.

Tampa, Florida – (813)
For spot #12, we're heading back to Florida for a familiar face, 813. Area code 813 placed seventh in last year's most purchased area codes.4
In 2022, Tampa saw an increase in residents with 17% more people moving into the city than out.1 Not to mention, Tampa is considered the tenth best city to start a new business2 and actually saw a 63% increase in new businesses from 2019-2021.3
That explains the demand for Tampa phone numbers.
So, if Tampa phone numbers saw increased demand, why did 813 move down on the list of top area codes? Well, 813 now shares its servicing area with a new area code, 656, created in February of 2022.
Now, the only other question is if 656 will surpass 813 in popularity in 2023. We'll just have to wait and see…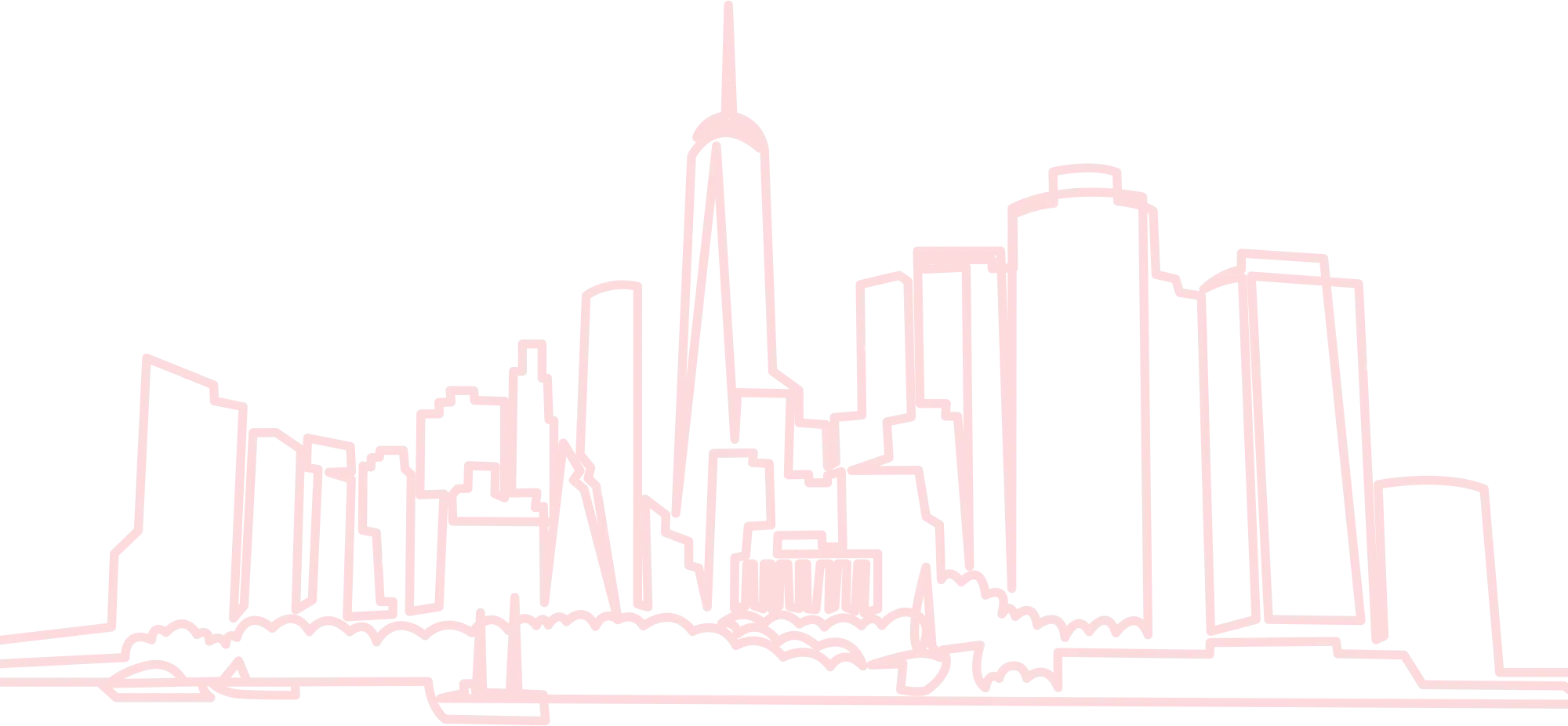 New York, New York – (718)
Now let's travel all the way up the East Coast to New York City for the eleventh most popular area code, 718.
While this isn't the first time we've seen New York on our list (and certainly won't be the last,) this is our first time welcoming 718. Area code 718 actually services the same area as last year's second most popular area code, 929, which also made the list this year.4
We'll dive into why New York makes the list later in this post. For now, let's talk about the why behind area code 718.
The servicing area shares four different area codes: 718, 347, 917 and 929. Of all four, 718 is the original area code to service that area, being separated from NYC's original area code, 212, in 1984.
While 718 isn't the most popular area code in New York, it saw a huge increase in demand, rising from the 29th to the 11th most sought-after area code.

Oxnard, California – (805)
We have questions. Oxnard, California's 805 starts off our top 10 area codes of 2022.
We know… Oxnard?
Don't let Oxnard's obscurity fool you. 805 services popular counties like Santa Barbara County, San Luis Obispo County, and most notably, Oxnard's home in Ventura County. And Ventura County had a lot happening in 2022.
One of the largest biotechnology companies in the world, Amgen, is based in Thousand Oaks, CA, which is in Ventura County. Amgen announced in Dec of 2022 that they plan on acquiring Horizon Therapeutics.
Even though the deal won't likely go through until mid-2023, they plan for the combined companies' headquarters to be located in, you guessed it, Thousand Oaks.
And we all know plans and discussions of acquisitions and their logistics start way before formal, public announcements. Perhaps these discussions of a major relocation to Ventura County contributed to a rising demand for 805 phone numbers.
Along with that, Amazon also opened a fulfillment center in Oxnard, which reportedly created 2,000 new employment opportunities for the community. Of those 2,000 employees, 60% are Oxnard residents, with the remaining 40% coming from the surrounding areas.
It's obvious that many factors catapulted 805's rise in demand, with likely many more that remain unknown. What is clear is that Oxnard's unassuming 805 is leading the charge as a front-runner in the top area codes of 2022.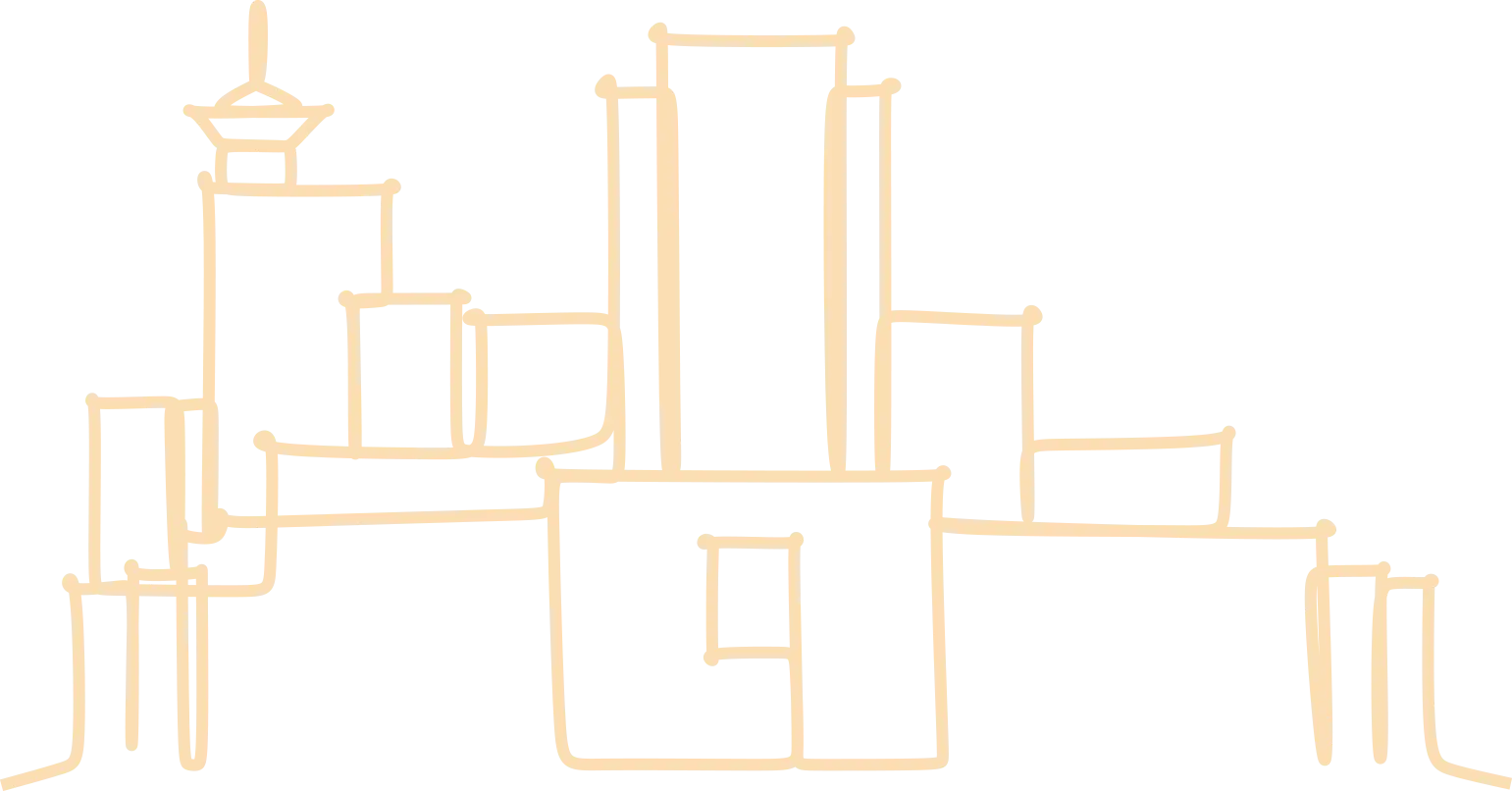 Province of British Columbia, Canada – (778)
Entering at #9 is a first for us. Let's cross our Northern border and into our neighbor Canada to recognize their first and only appearance (so far) on our top area codes list. That area code is British Columbia's 778 area code.
Canada's emergence is no surprise, with the entire country experiencing record increases in population and accepted immigration applications for 2022.
But why British Columbia, out of all the provinces? B.C. set record numbers, welcoming more than 100,000 people in 2022, though their net increase of residents from outside the country was still second to Ontario. However, B.C. is considered a leader when it comes to inter-provincial migration with 33% of their new residents coming from other provinces.
British Columbia still isn't Canada's most populated province (it places 3rd when it comes to population), nor is B.C.'s most populated city, Vancouver, the most populous in all of Canada.
However, B.C. is considered one of the best startup cities in the world, which potentially contributes to its place on this list. Yes, we see that Toronto also makes this list, but we're just going to assume that residents of British Columbia are actually die-hard NumberBarn fans, and that's what accounts for this anomaly.

Jacksonville, Florida – (904)
Time to head back to a familiar face and some warm sunshine, with Jacksonville, Florida's 904 returning as one of the most popular area codes of 2022.
Last year, 904 was 11th on our list. What makes it even more popular?
Despite already having the highest population of cities in Florida,5 the city of Jacksonville's population is also increasing. Just like in the year prior, Jacksonville and St. Augustine (which 904 also services) saw a net positive in people moving in throughout 2022.1
Plus, Jacksonville is considered the 7th best city for new businesses,2 experiencing a 70.7% increase in new business applications over a two-year period.3
A two-year span of new businesses and new residents is enough to explain its spot on this list, but what makes it Florida's 2nd most popular area code? Jacksonville isn't the best city for new business and it isn't the most moved-to city in Florida.
Well, as of right now, Jacksonville only has one code to service its area, unlike the other popular cities in Florida, all of which have at least two area codes. And with Jacksonville's growing population, 904 area codes will soon become exhausted, influencing the need for a new area code.
Until that happens, we're sure we can expect to see Jacksonville make a home on this list.

Detroit, Michigan – (313)
Let's give a round of applause to a first-timer on our list of top area codes, coming in hot as #7 on the list: Detroit, Michigan's 313 area code.
It was only a matter of time until we saw Detroit earn a place here. 313 is one of the original 86 area codes created nationally in 1947. While it was split once in 1997, it still services Detroit, one of the most densely populated cities in the US (27th)5 and Wayne County, the 19th most populous county.
But those numbers aren't the most impressive, especially compared to other cities and states we've seen. So, what makes 313 the 7th most desired area code?
Well, Detroit is considered one of the best cities for businesses when it comes to cutting down costs. It's the city with 2nd lowest labor costs and is 3rd when it comes to availability of human capital.2
The combination of low labor costs and highly-skilled individuals looking for work is enough to attract startups from all over. This could be a hopeful sign in light of the city's historical challenges with access to resources and an underperforming business environment.
And this isn't just conjecture. Detroit and Dearborn (another city in 313's servicing area), saw over 90,000 business applications as of 2021 and a 65.6% increase in new applications from 2019 to 2021.3
While we don't have the numbers for 2022, this overall increase in new businesses certainly explains the demand for 313 area codes, since 313 doesn't have any overlays yet.

Los Angeles, California – (213)
Returning to palm trees and beaches lining America's "best coast," we greet another newcomer to our list, Los Angeles, California's 213 area code.
As the second largest city in the U.S., 213 stands out from other LA area codes with its prestige and distinction as one of America's original 86 codes. A cultural icon, the 213 draws businesses and individuals alike who might want to identify with Los Angeles' rich, diverse, and star-studded history.
Having a 213 phone number anywhere in the country might make an easily identifiable Angeleno (that's if the sun-kissed skin and board shorts don't give it away first.)
There's no question as to why the 213 area code made our list. The only questions we have are why it's not higher on this list and why it wasn't on here sooner?
Our closest answers have less to do with the area code and more to do with the city itself losing a bit of its desirability. Los Angeles isn't breaking records with people moving in or new businesses opening.
California as a whole actually saw a lot of businesses relocate to other states, most notably Florida.

Miami, Florida – (305)
Speaking of Florida, let's quickly traverse the continent and return to more sunshine, beaches and Latin flavor. "Welcome to Miami!" Surprise! Miami ranks as the 5th most popular area code, 305.
Ok. So, since Miami's 786 code already made the list, why exactly is Miami's 305 area code in even higher demand?
It all comes back to a common theme we continue to see. 305 is one of the "OG" 86 area codes and it used to cover the entire state of Florida.
Whether you're a current Miami resident or a new one, you'll want to get your hands on 305 if you can. Especially since phone numbers for 305 and 786 are depleting and considered "in jeopardy." Essentially, numbers might run out before an overlay is created for the servicing area. This could be a simple case of low supply creating a higher demand for Florida's most illustrious area code, 305.

Pasadena, California – (626)
Holding its spot as the 4th most popular area code of 2022 is Pasadena, California's 626 area code.
And we don't have anything new to say about Pasadena. We know it's not as populous as Los Angeles and it's still not a startup hotspot.
So what allows 626 to maintain its ranks as California's most popular area code?
626 is the only area code that's 100% serviced in Los Angeles that doesn't have any overlays. The other surrounding areas in Los Angeles are serviced by at least 2 area codes, meaning residents and businesses have more options.
If you're in Pasadena, 626 is your only choice, and it won't be exhausted any time soon, so there are still plenty of available 626 phone numbers.

New York, New York – (929)
Well. It's time to leave the West Coast for good and fly over to the East Coast to visit our 3rd most purchased area code of 2022: New York's 929 area code.
As with many of the area codes and cities on this list, nobody is shocked by this one. But we still want to know why 929 got bumped down from its #2 rank by two area codes that didn't even make last year's list. (Oops, spoiler alert!)
So, what's the deal?
Well, there's the fact that New York is the single most populous city in the United States with over 8 million residents.5 And the population is still growing.
In 2021, New York City ranked third in the nation for relocations into this burgeoning metropolis, with 86% of net moves nationally. In 2022, it had a decline, ranking 27th with 41% net moves into the city.1 It's a bit of a drop, but it indicates that a substantial amount of people are continuing to move into New York, resulting in a demand for new numbers. And what better area code to choose than the newest one in the area with the most phone numbers to choose from?
Yes, 929 is the newest area code in its servicing area, making it one of the few examples on this list of people preferring newer area codes over older ones.
We also believe that's because compared to the other area codes (347, 718 and 917) 929 looks the best and is easiest to remember when accompanied by the remaining seven digits. Which is why memorable, custom vanity numbers remain in high demand.
Did you know you can not only choose a number with your favorite area code, but you can spell out your name, business name, repeating digits and more with a vanity number from NumberBarn? Even better, they start at just five dollars!
Shameless plug, we know. But it would be tragic for you to miss out and for us not to mention it.

Atlanta, Georgia – (470)
For the second most popular area code of 2022, we're scooting south to Atlanta, Georgia, home of area code 470.
Despite its unimpressive entrance last year, placing 61st on our list, in 2022, 470 made the kind of comeback that legends are made of, ranking second on our list of top area codes across the U.S. and Canada. Why? Hide your surprise for one second. Yup, you guessed it. Turns out Georgia is emerging as a hotspot for new businesses.
WalletHub placed Atlanta 21st on their list of "Best Large Cities to Start a Business."2 But some additional facts paint an even more positive picture. In 2021, Atlanta, Sandy Springs, and Alpharetta (all of which fall under the 470 area code) had the second most new business applications per capita out of every US city, with a whopping 83.4% increase in new businesses from 2019 to 2021.3
So then why was 470 the area the preferred area code for Atlanta locals, especially considering it services some of the same areas as four other area codes?
Of those five area codes, three of them cover the most cities, which leaves us with 470, 678 and 943. We can eliminate 943 since that area code was created in March of 2022, and between 470 and 678, it comes down to supply.
Using our simple search on our website, you can see there are thousands more 470 phone numbers available to purchase than 678.
The combination of new businesses creating a demand for Atlanta phone numbers and a large supply of available 470 numbers resulted in 470 rising as one of the most sought-after area codes of 2022.
But it didn't quite beat our champion.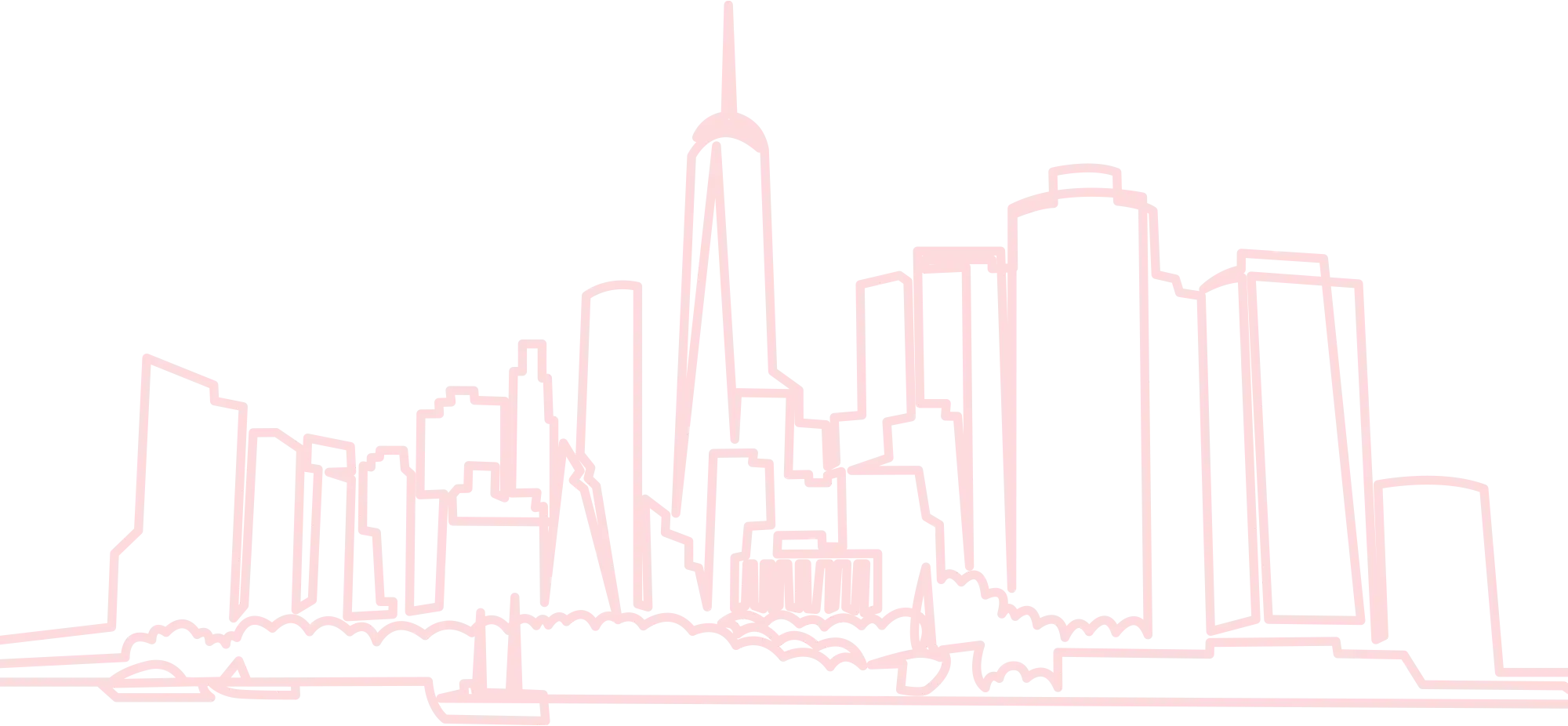 New York, New York – (212)
Congratulations, we've navigated the U.S. and Canada several times and finally arrived at our ultimate destination, discovering the number one spot for top area codes of 2022. And that area code, to nobody's astonishment, is New York City's 212.
As we've observed throughout this journey, New York triumphs in several areas: large and growing population, highly desirable for businesses old and new, and now, most phone numbers purchased.
And 212's place as the most popular area code in 2022 follows the trend we've seen throughout our top 15.
What's that, you ask? Plot twist…it's not only one of the original 86 national area codes, it's also New York City's very first area code, ever!
Like a badge of honor, a 212 number carries a sense of pride for many New Yorkers. There's an inexplicable nostalgia attached to owning a phone number with a 76-year-old area code in one of the most historical cities in all of the United States.
Represent Your Area Code in 2023
It's no wonder why 212 tops off this year's list of the most popular area codes of 2022. And who knows, it may just maintain its rank in 2023.
But that's entirely up to you.
Represent your hometown in 2023 by purchasing a new phone number with your favorite area code. Whether you're starting a new business, relocating or want a second phone number, choose from countless options with NumberBarn's marketplace of over 60,000,000 available numbers across the U.S. and Canada.
Don't forget those vanity numbers we mentioned earlier! Customize your phone number to spell your name, your brand or represent a string of numbers that's significant to you.
And who knows. Your area code might just make the list for 2023's most popular area codes.
---
Sources