The New Year inches closer, a blank canvas filled with promise. You ask yourself:
Who will I be this year?
Where will I go?
What will I accomplish?
You've had that business idea sitting in the back of your mind for a while now. You fear diving in because you don't want to give up the security of your day job. But, what if you could do both?
Perhaps your 2018 year is going to consist of these two words:
SIDE HUSTLE
A side hustle can give you the opportunity to showcase your creative skills without giving up your regular paycheck.
A side hustle can give you extra income.
A side hustle can make work fun again.
But, where do you begin?
Meet Side Hustle School with Chris Guillebeau, a daily podcast featuring side hustle stories and learnings from real people around the world to get you inspired and motivated. You can listen and download episodes here.
Chris believes, "Inspiration is good; inspiration combined with action is better."
Check out these episodes (all under 10 minutes in length because he knows you're busy) featuring stories of people who have made their side hustle a money-making reality:
And, if that isn't enough: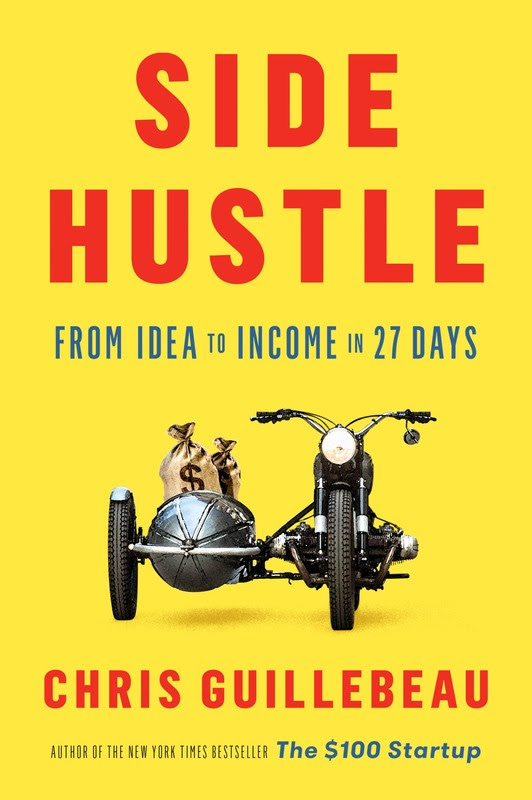 The author of the New York Times Bestseller, The $100 Start Up, Guillebeau has also released a new book, Side Hustle: From Idea to Income in 27 Days, that may just be the map you've been looking for to guide you in 2018:
No matter your side hustle, you can use NumberBarn to help you find a separate business number to make and receive calls. You just forward to your personal cell phone and you're set. All starting at $6/month.
Do you use NumberBarn for your side hustle? Share with us and we'll feature you in a future blog post!
Or, if you want to be featured on the Side Hustle Podcast with Chris, submit your story here.
Whatever you do in 2018, we hope you make it a great one.
We're NumberBarn, we take phone numbers very seriously. But, we also like to have a little fun. To learn more about us, visit NumberBarn.com and follow us on Facebook, Instagram or Twitter.