You can't control the wind but you can control the sails.
Buy your new phone number and forward incoming calls to an auto attendant menu.
From pricing to time frame, here's everything you need to know to make this happen.
How do I purchase a new number?
To begin, hop over to our website to search for your new number. Use our search system to the fullest potential and find exactly the right number you are in search of.
Important: make note of the activation time frame. This is the time frame of which your new number will be activated. If you're uncertain about how to find the activation time frame, check out our guide here.
How much does it cost?
The purchase price with NumberBarn is a one time fee. The purchase price will be listed to the right of the phone number in the search results. Make sure to review our refund policy!
The Call Forwarding plan comes with the auto-attendant menu included.
Call Forwarding Plan Pricing
How do I begin?

Add the number to your cart by selecting Check Out to continue.
Select a Call Forwarding plan.
Select Next Step.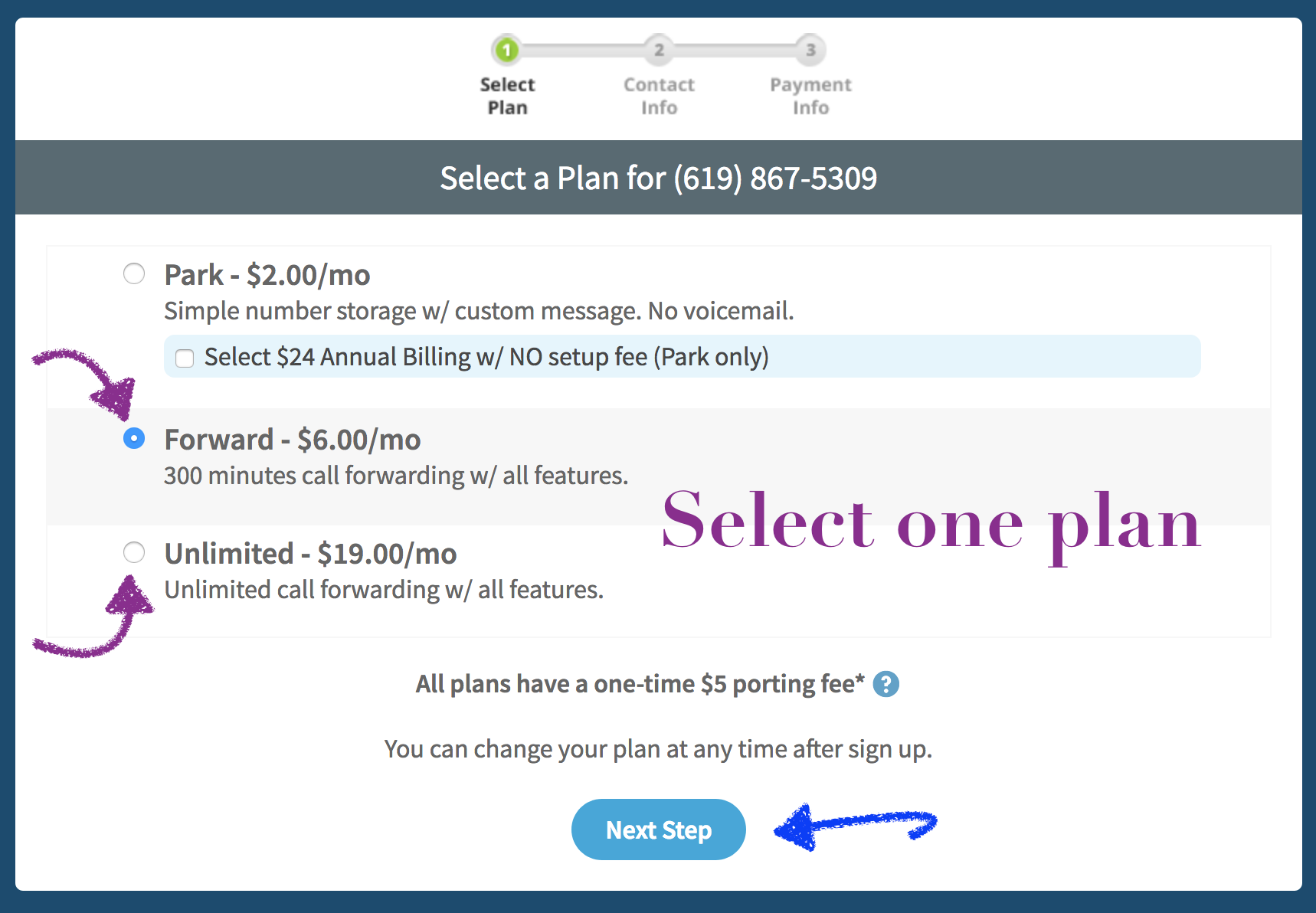 Enter the contact information to include on file in your NumberBarn account.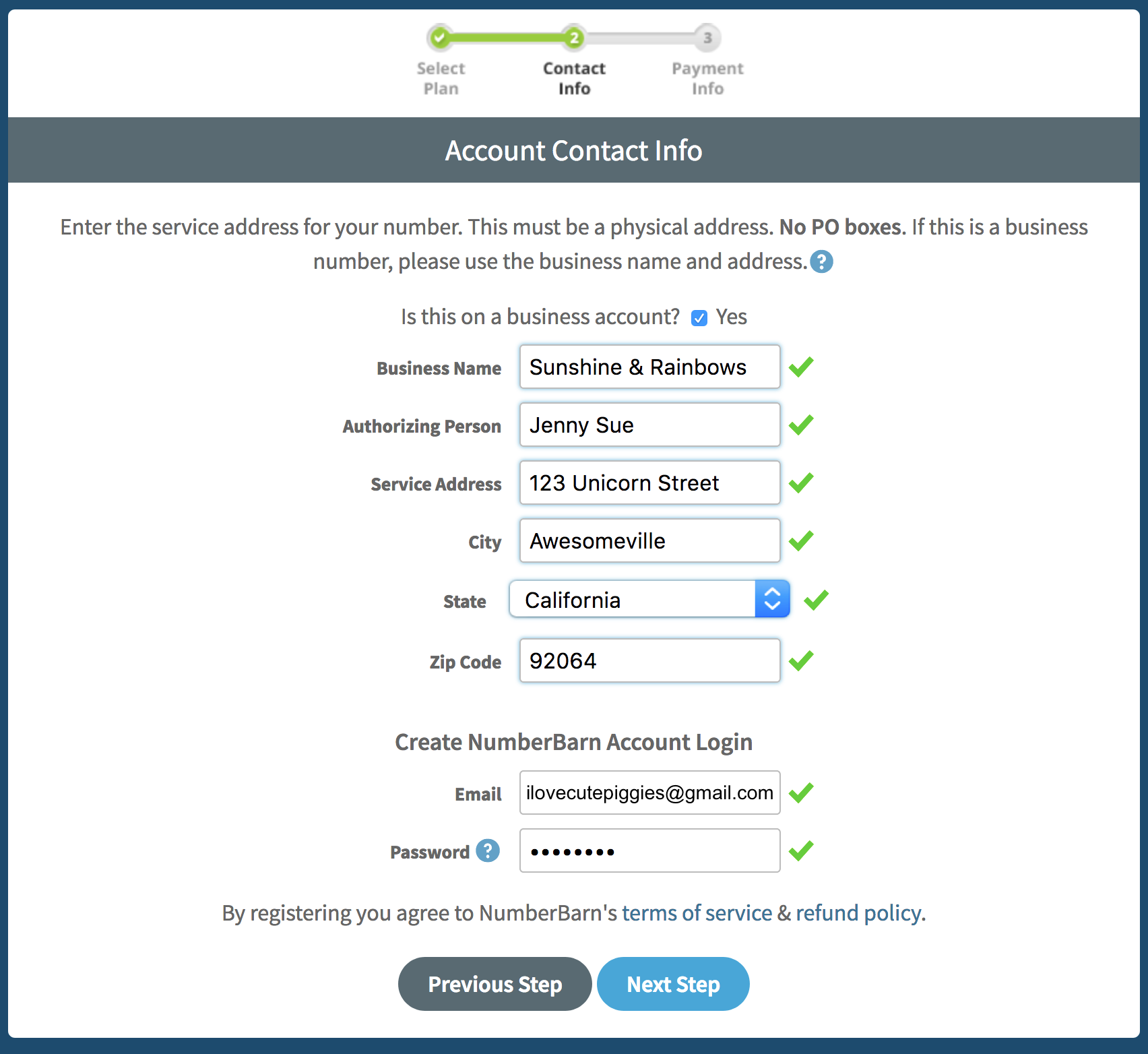 Enter the email address to place on file in your new account. Note the email you enter here will also be the login to your account and the email on file for notifications.
Enter a password. Passwords must be at least 6 characters and contain at least one letter and one number.
A green checkmark mean your information fits into our text fields. If you see a red checkmark, it means there is an error with your information.
Select Next Step.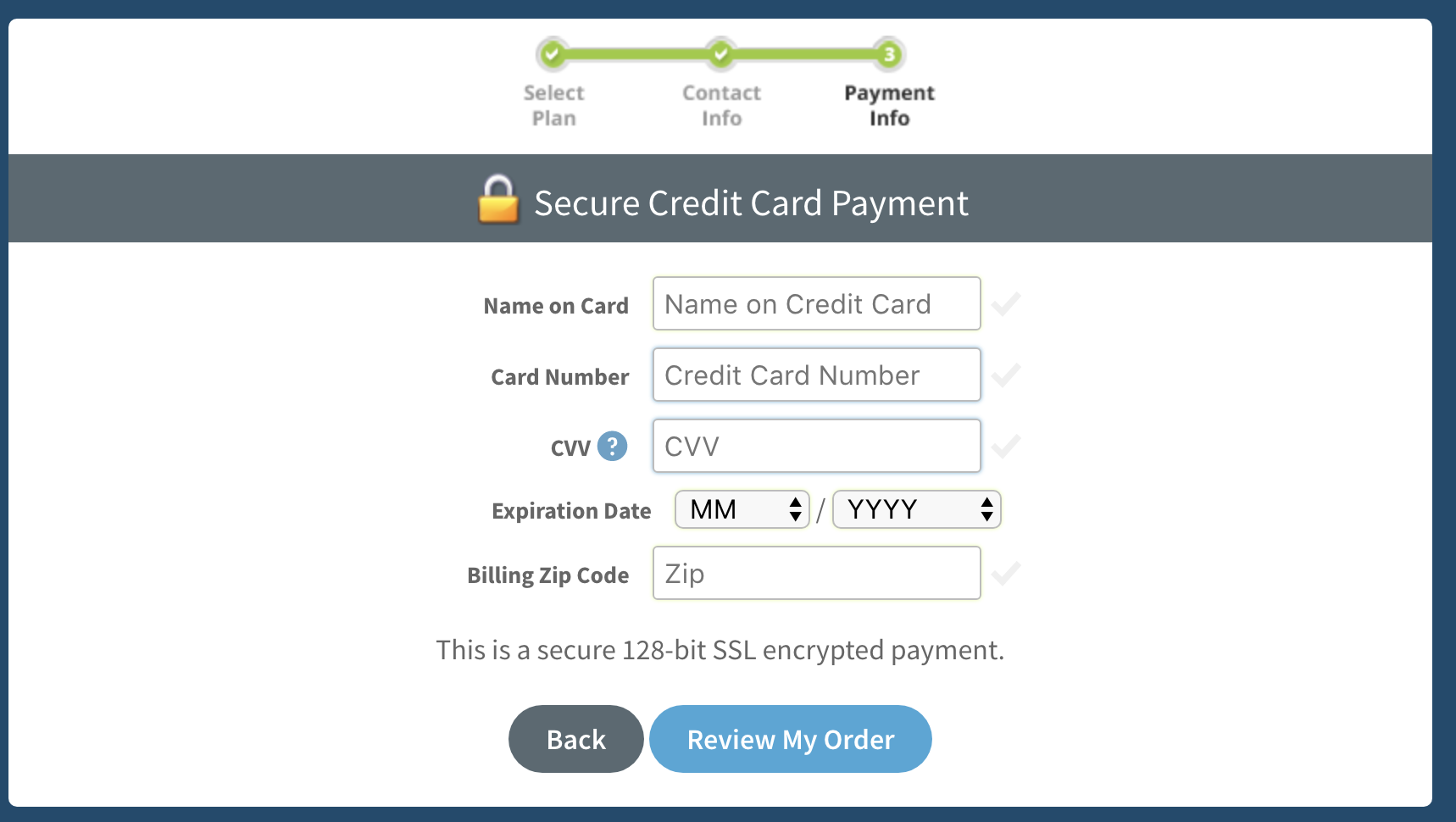 Enter your payment information.
We will bill you when your new number activation completes to your account and then on a monthly basis around that same date every month. If you have selected the annual park plan, you will be billed every year around that same date.
Select Review My Order.
If you need to make any changes, select edit.
If everything looks good, select Place My Order.
After you confirm your order, you'll receive a Welcome Email like the one below confirming your order.
Now, you'll wait for your number to activate. It will appear like this in your account:

The time frame for activation will display below your number. As soon as your number completes, we'll send you an email with next steps on how to activate.
Your number will not work until it has been activated.
During the time you are waiting for a status update, you can configure your number settings with the Auto Attendant Menu. We recommend the proactive step of doing this prior to your number porting.
Here's how:
Login to your account
Select Numbers
Select on your number
Select the Calls
Locate Send all calls to
Select A menu from the drop down menu
Select Edit Menu
Your Outgoing Message
Using the menu requires an outgoing message to be played when a caller dials your number. The menu will not function without it. Select Choose file to upload button to upload your custom file.
For sample script ideas, click here. For answers to more questions, hop over to our Knowledge Base.
Featured image credits: Mike Birdy – Professional Photographer
We're NumberBarn, we take phone numbers very seriously. But, we also like to have a little fun. To learn more about us, visit NumberBarn.com and follow us on Facebook, Instagram and Twitter.