Want to carve the best pumpkin on your block?
Last year, we encouraged you to carve our mascot, The Pig, on a pumpkin. Check out how awesome: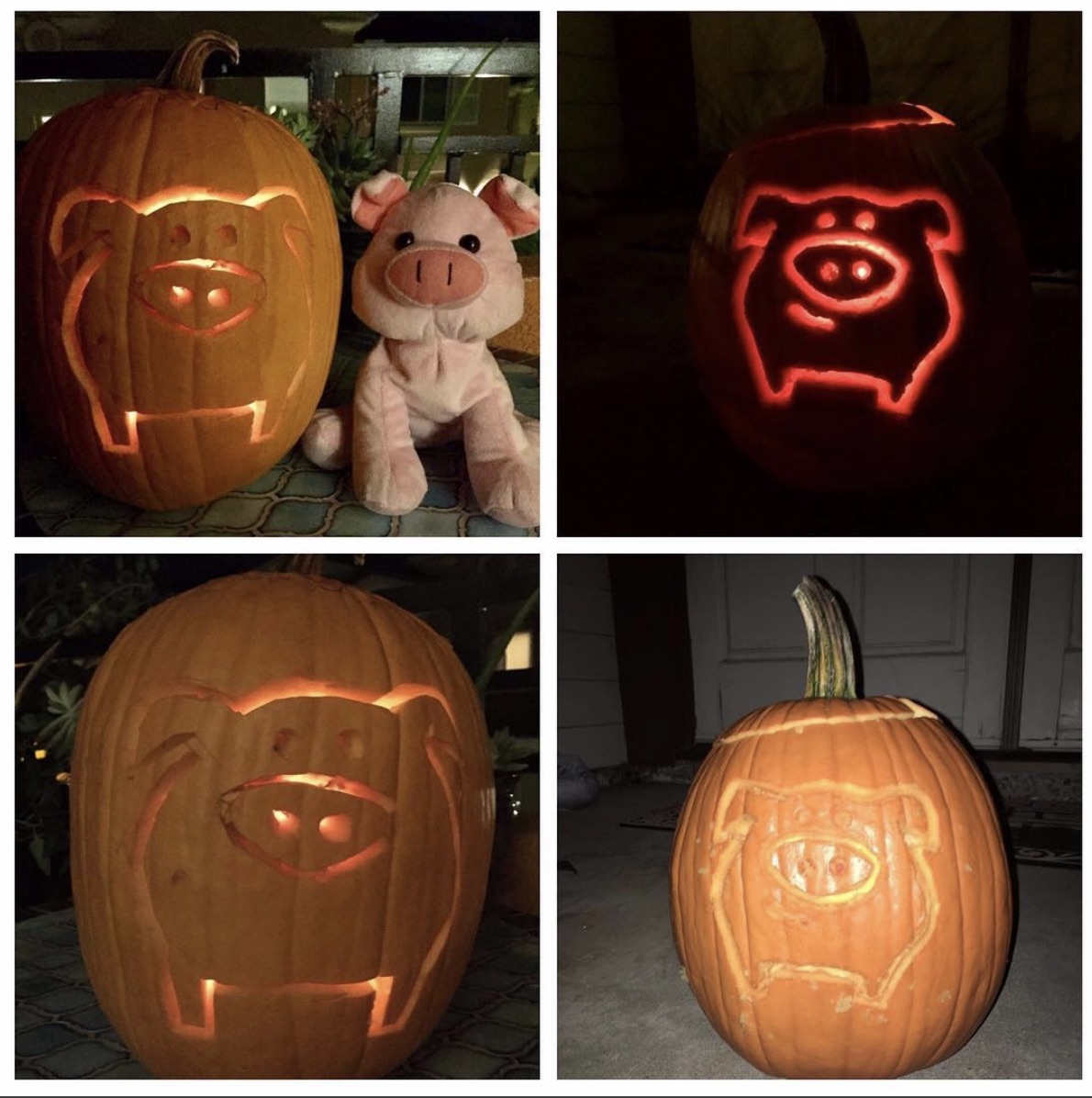 We're bringing back the challenge this year and can't wait to see your pig pumpkins!
If you carve The Pig on your pumpkin this year, you will be entered into a contest to win a surprise gift from NumberBarn.
Here's how to enter:
Use the cutout below to carve The Pig on your pumpkin
Take a picture of your pumpkin
Share the picture on your Facebook, Twitter or Instagram and make sure to tag @numberbarn (if we're not tagged, it doesn't count)
If you don't use social media, you can send your picture to us via email support@numberbarn.com
Contest ends on October 31st, 2018 at 11:59pm Pacific
We'll randomly select a winner from everyone who submits an entry
Good luck!
The Pig Cut Out
Instructions
Right click on this image and save to your computer.
Open the image on your computer and print.
Cut out the image to the shape of The Pig.
Tape on a pumpkin and carve.
Or, draw straight onto a pumpkin and carve.