Choo choo!
The Port Away plan is your train ticket outta the Barn with a fabulous new phone number to the provider of your choosing.*
Your packing checklist
Your vanity phone number
A one-time purchase fee
$2 Port Away plan
The guide below will take you step by step through purchasing a new number, selecting the Port Away plan and porting your number to a new provider.
Purchase Your New Vanity Number
To begin, hop over to our website to search for your new vanity number. You can search for 34 million numbers, which is sort of like trying to find a needle in haystack but way more fun. To use our search system to the fullest potential and find exactly the right number you are in search of, watch this:
Take note of the activation time frame, the time frame of which your new number will be activated.

BONUS: You port your number away to a new provider once activated.
If you're uncertain about how to find the activation time frame, check out our guide here.
Choose the Port Away Plan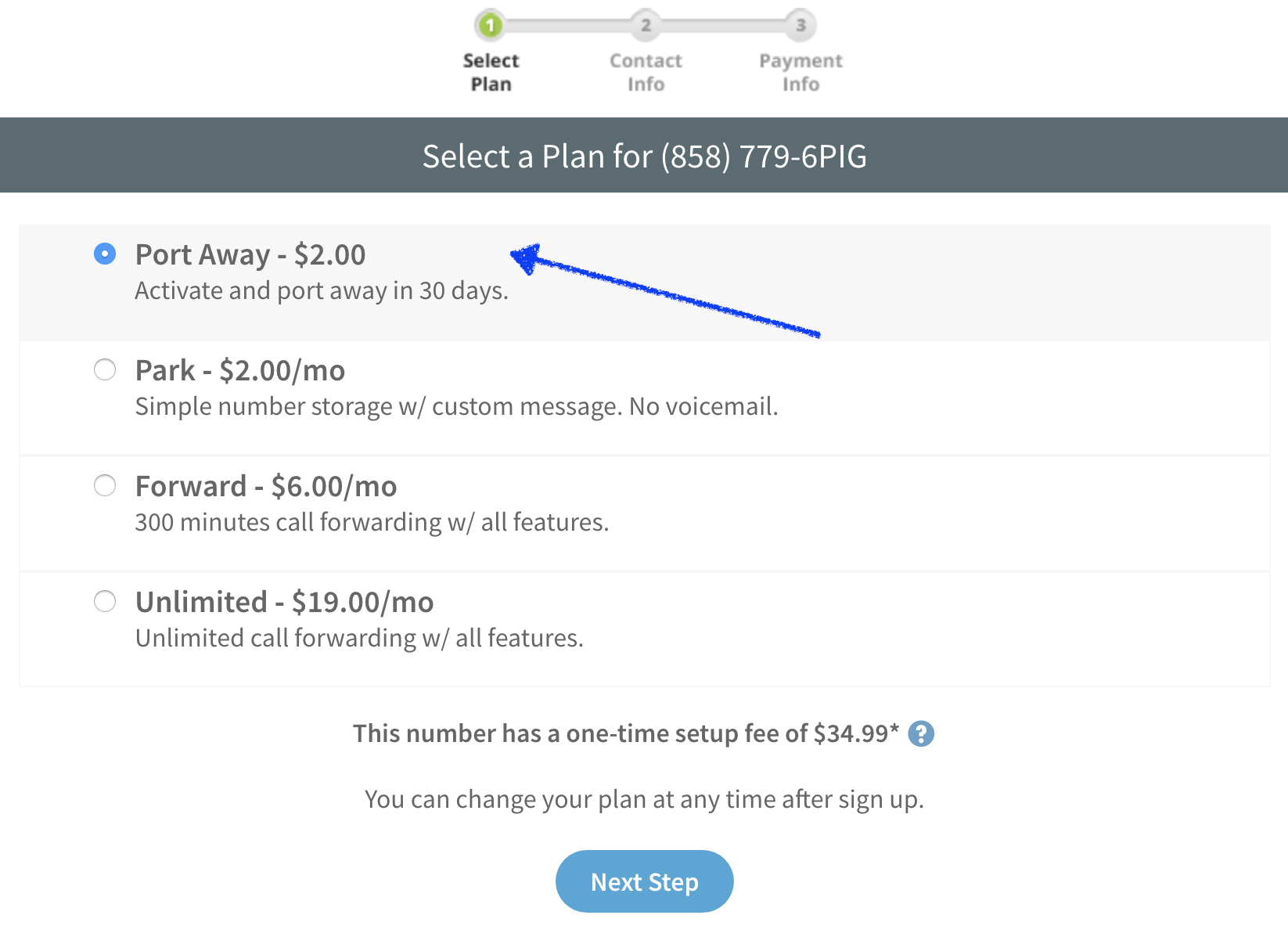 Even if your number is with us for a short time, you'll need to select the Port Away plan to keep your number active during the porting process. You can view all of our plans and pricing here.
BONUS: Once your number ports away, you no longer pay us.
You'll pay your new provider instead. Woohoo!
Wait for Activation
As mentioned above, you cannot port your number away until it's activated.

The time frame for activation will also be available for you in your NumberBarn account when logged in by selecting Numbers from the navigation bar then selecting on your number.
For more information on how activation works, click here.
BONUS: We do not bill until the number activates in your account.
Port that number away
Once your number is activated, the porting away details can be found from within your NumberBarn account. Find that information by clicking here.
Once you have the porting away details in hand, give them to your new provider to initiate the port request to their service.
Porting away can take anywhere from 3-7 business days to complete (note this does not include weekends or holidays).
BONUS: We'll delete your phone number once it ports away.
You have questions?
We have answers. Email our friendly support team.
*We can port your number to any provider that can support it. Always check with your new provider first to ensure they can support your number on their network.
We believe behind every telephone number there's a beautiful idea, opportunity, or person. We strive to create those meaningful connections every day. To learn more about us, visit NumberBarn.com and follow us on Facebook, Instagram and Twitter.