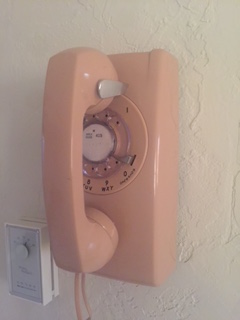 Sheila, from Alameda, CA, was Googling around for phone management solutions other than Google Voice, ironically, and stumbled upon NumberBarn. We're so happy she found us!
What caught our eye about Sheila is that she porting a 50 year old phone number.
Pretty awesome to have the same phone number for half a century!
Here is the story about that phone number, in Sheila's words:
I wanted to save my childhood family's home phone number (landline) that my parents had since 1968 or '69.  For sentimental reasons, and also for possible future business endeavors…but really, mostly for sentimental reasons.  This landline number has been assigned three different area codes over the years as the San Francisco Bay Area population grew; and well before the advent of cell phones.  As our family lives in California, aka earthquake country, we've all kept landlines in our households as backup to our cell phones, which is a big factor in why they kept the home number.  Also, for folks of my parent's generation, people have relied on these old numbers for decades upon decades, and not all of them necessarily have a cell phone.  I remember growing up when we kids knew all our friends phone numbers by heart. 
When attending my 25th high school reunion, it was hilarious how many of us still remembered our childhood friend's home phone numbers.  A real part of our identity from another time, I guess.  Anyway, I am happy for this service as I was dreading disconnecting the number.  Now I have a happy souvenir from my childhood that will be also be used for something wonderful in my future.  It makes me smile just thinking about that. 
I highly recommend NumberBarn.  The value is excellent and the process could not be easier.  Also, in my case,  the customer service person I worked with, in addition to being professional and helpful was engaging a joy to do business with.  Total win! Thank you for providing such a great friendly service!
**********
Sheila, thanks for sharing your story and we're so happy you have joined the NumberBarn family!
We're NumberBarn, we take phone numbers very seriously. But, we also like to have a little fun. To learn more about us, visit NumberBarn.com and follow us on Facebook, Instagram or Twitter.