Finding a vanity phone number that fits your number needs & budget is easy peasy lemon squeezy!
Watch this video & check out the cheat sheet below to get you on your way.
Vanity Phone Number Search Tips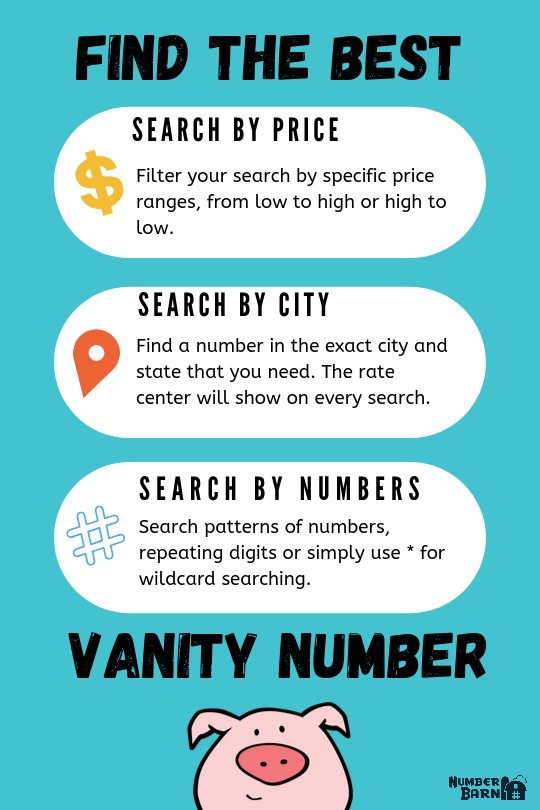 Start your vanity phone number search here.
We're NumberBarn, we take phone numbers very seriously. But, we also like to have a little fun. To learn more about us, visit NumberBarn.com and follow us on Facebook, Instagram and Twitter.