A potential customer reaches out on chat support:
Not sure that we were legit, I respond in our NumberBarn California cheeky fashion to assuage any fears.
"But really, we're real. We're based in San Diego, CA."
The conversation goes on to ensure that "Jenny Sue" on chat was not an AI bot spouting out generic answers. Instead, it's a real human being! It's actually me, who is writing this article, to you! #RealHuman
NumberBarn wants to bring some humanity back to customer support. We know that good help can be hard to find, especially when it comes to phone service providers. #AmIRight
We here at the barn have email and chat support to assist you. We put lots of time and energy into being as efficient as possible with these communication channels.
We don't use AI nor do we use incredibly scripted or canned replies. We're a small team of agents that work our little piggies off to type out each message to you. We'll not only resolve your issue but connect with you in these emails with a smiley face, an incredibly cheesy pun, a spelling error (oopsie, we're not perfect) or a longer than normal email with tons of info because we want you to be #NumberSmart about what is going on.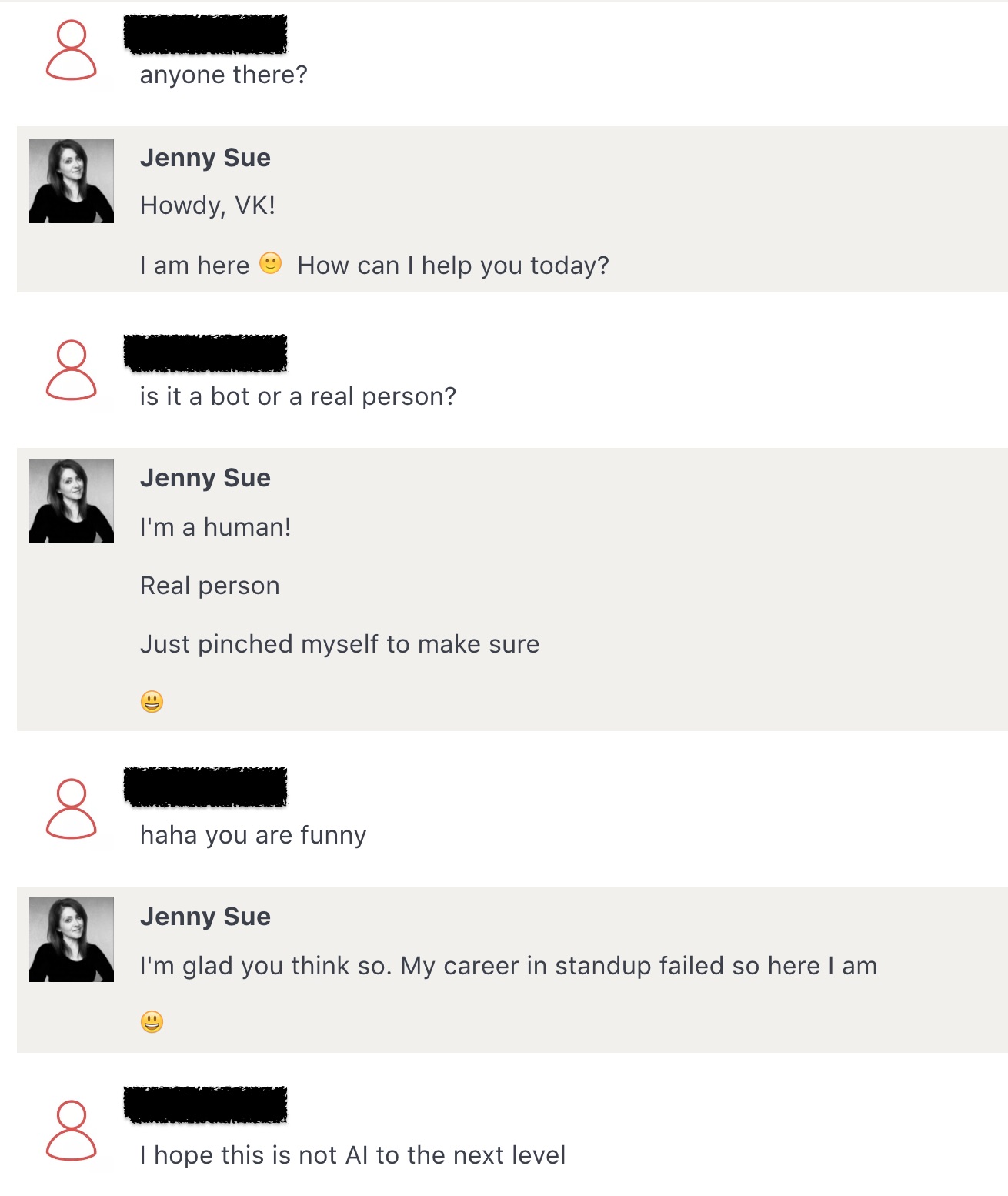 We're a lean team that believes you are more than just the phone number in your online account.
BUT WAIT – HOLD UP.
This is all well and good but NumberBarn doesn't have PHONE SUPPORT?
What kind of phone company are you to not have phone support?
For some customers, a lack of phone support is a deal breaker, and that's completely understandable, but it's not something we offer at this time.
The bottom line is that phone support costs a lot of money. Many similar services do offer phone support—and their prices are at least double ours.
We've also found that our support method translates better for an online service like NumberBarn. Our team is able to easily access account details and system information so that they can troubleshoot effectively, and quickly answer your questions. In fact, our average first response time to an email is within 1-2 hours Monday through Friday between 7am and 5pm Pacific time.
We're not hiding behind technology or a robot that's trying to persuade you that we give a care. We actually do care. We know that our customers want to communicate with us and we're here to help.
Wanna see our faces? Here is the whole bunch of ranch hands (that's what we call ourselves) at our holiday party with our mascot, The Pig, creeping in the top corner: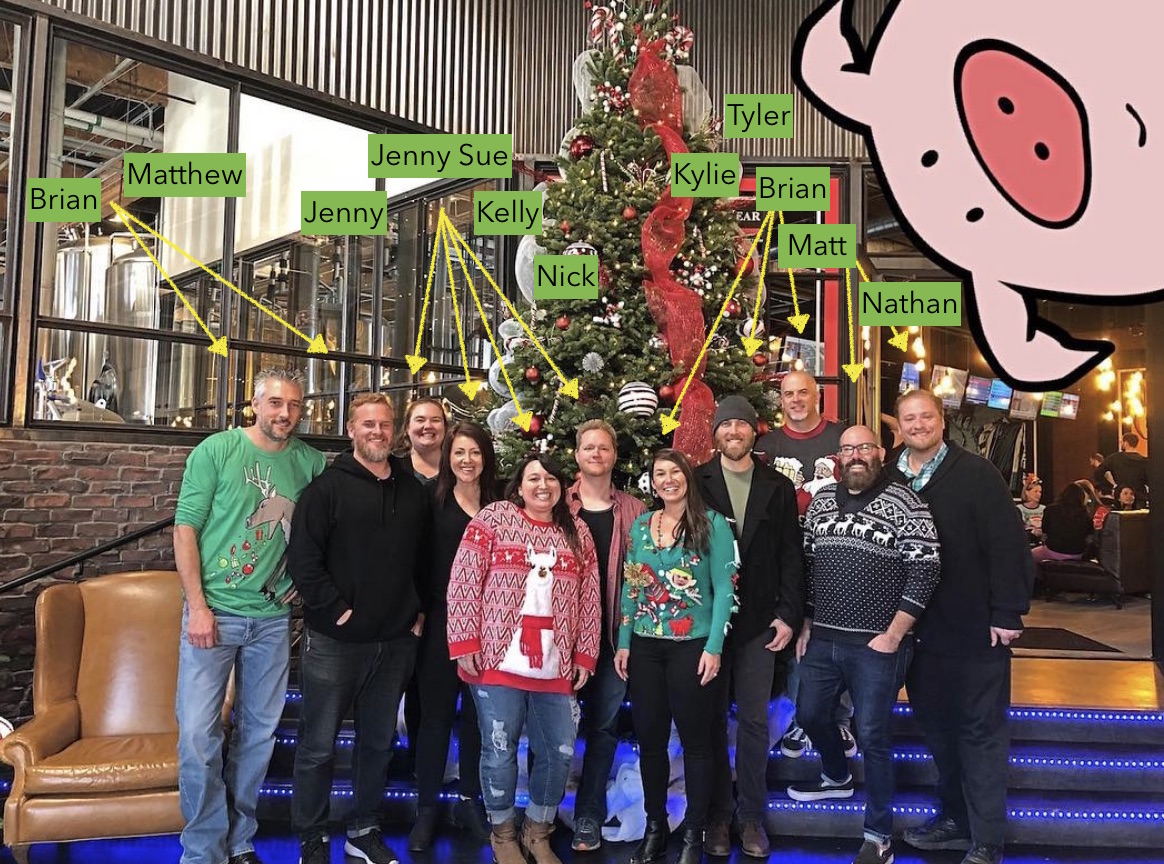 Let me show you some of the feedback we get from the customers we've helped via email or chat: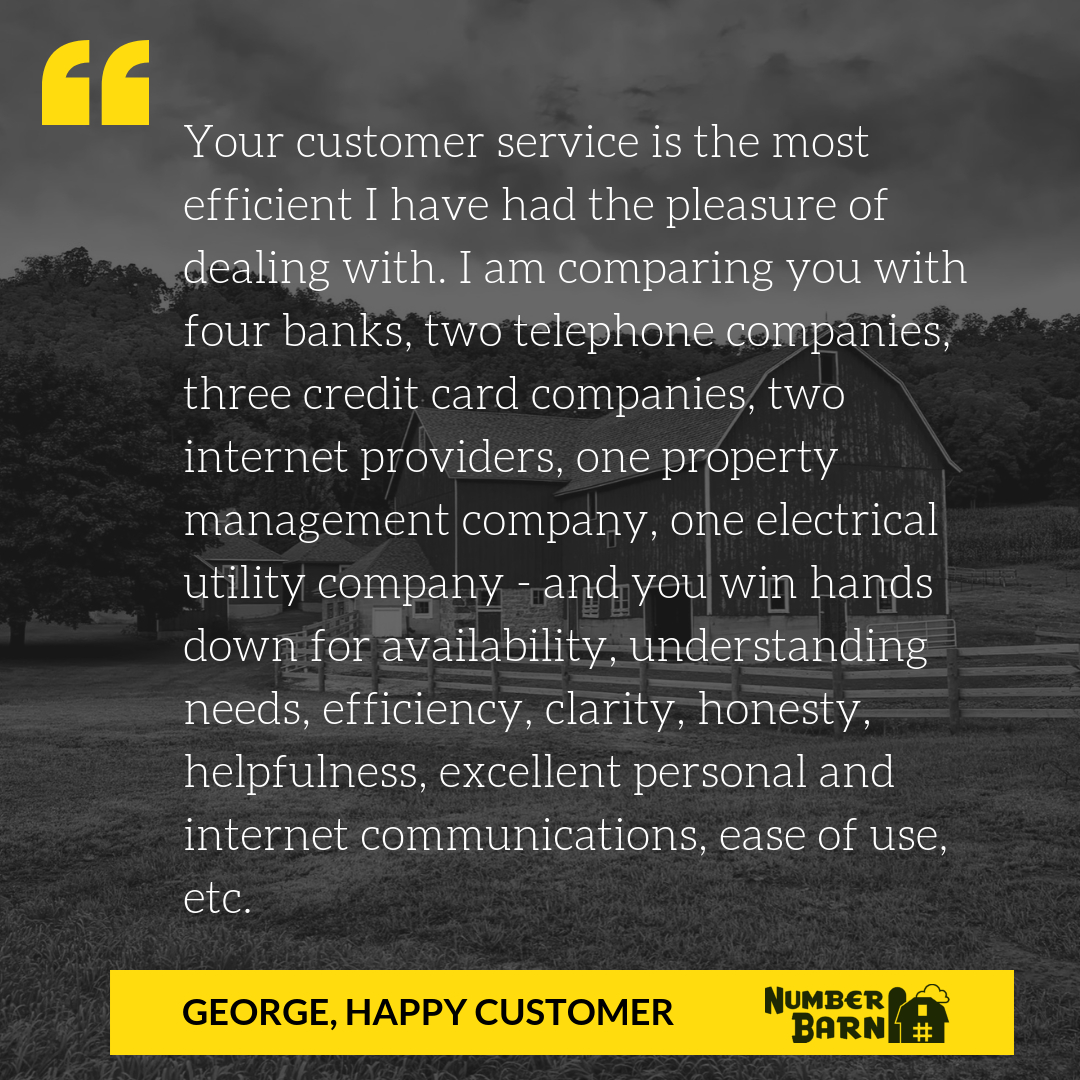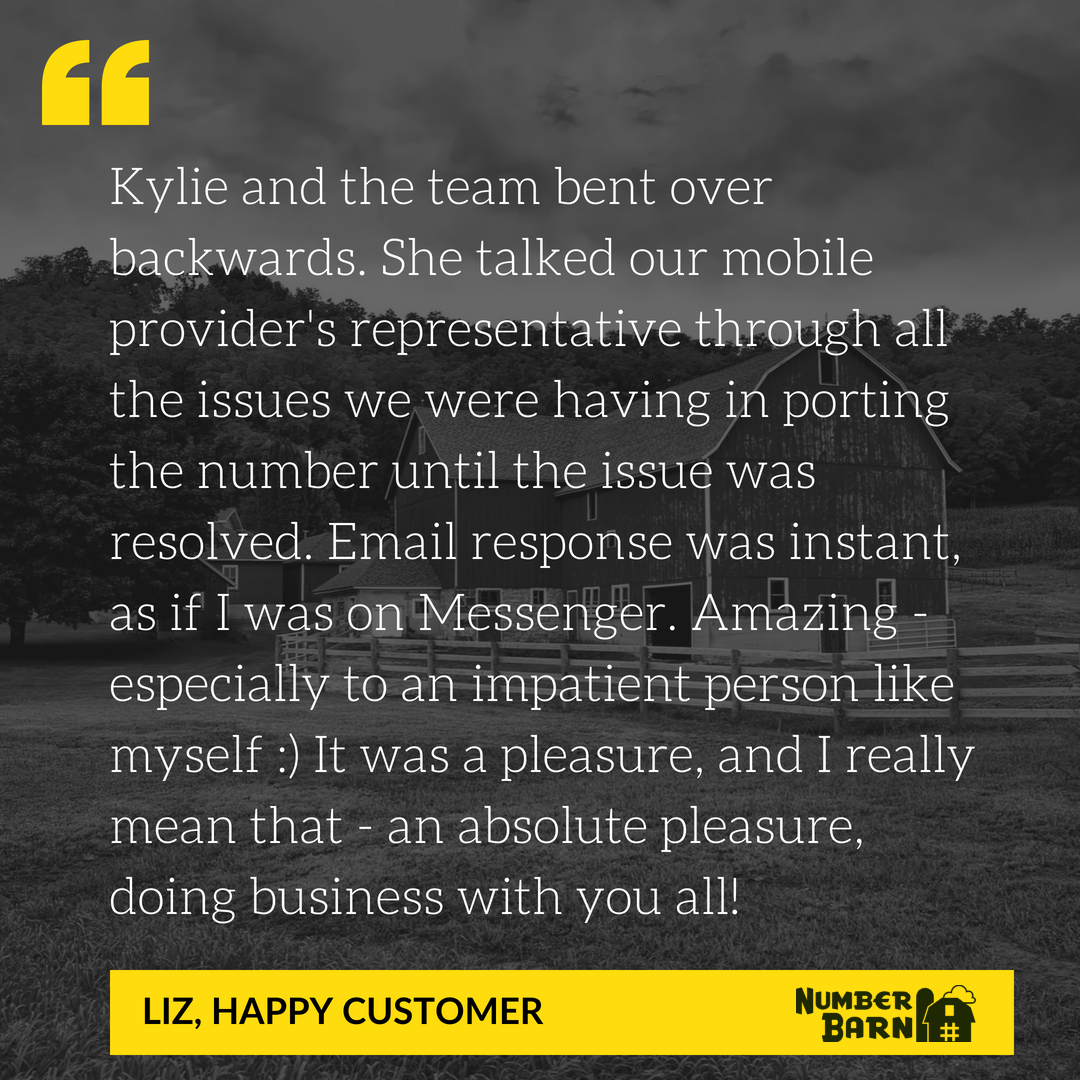 Just like Liz and George say in their feedback above, you want to talk to a real human being. We get that. You want to have a real conversation with another person. We get that. You want your issue resolved. We GET that!
Yes, some issues are more complex and take team effort. They may be frustrating and require you to take extra time to help move things along right alongside us. Some issues are not resolved as fast as getting a burger through the drive thru. #TrueStory
This might trigger trust issues.
So many companies have failed you. You're treated like a burden. You're used to waiting forever. The happy surprise that our customers get is that we're going to be real with you. We'll tell you what is going on. We'll ask for your help if we need more information. We'll cry with you. We'll laugh with you. If we make a mistake, we'll own up to it.
We're simply allowing our human ranch hands to have human conversations with you, our customer.
Wanna get a feel for how our customer support can help? Send us a message.
We're NumberBarn, we take phone numbers very seriously. But, we also like to have a little fun. To learn more about us, visit NumberBarn.com and follow us on Facebook, Instagram and Twitter.