Our home phone had become dramatically less and less important to our daily lives. With the advent of smartphones and nationwide cell phone coverage it slowly became a dinosaur living in a 21st century world. Loved for many years but quietly replaced by individual cell numbers, our home number was reduced to simply being a contact number you put on applications for grocery store rewards, frequent shopper cards and online services.
Over the past few years, rarely did our phone ring with a legitimate call needing to be answered. No friends, no family and not any calls with real importance to our busy schedules. Those calls already go to our mobile phones. Oh we did get calls, but after 12 years let's just say we made it on many marketing lists. All we get is telemarketing calls!

I thought about canceling our home phone many times. Many times. But what about all the schools, services, programs and cards that I have signed up for over the past 12 years! I didn't want to lose my number and have to notify every legitimate organization that my number has changed. Heck, most of them I've forgotten about. But even worse, I didn't want to start getting those telemarketing calls on my cell phone!
I've worked in the telecommunications industry for over 7 years and you'd think I would have taken care of this problem long ago. "Port your number," they'd say. What the heck is porting? I was nervous and unsure about porting my phone number to another company and setting up some sort of service to keep my number and rescue me from all the telemarketing calls. That's where NumberBarn comes in.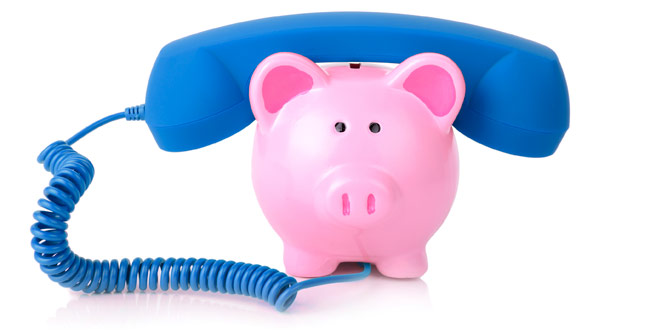 I recently transferred (or ported. That's what it means.) my phone number to NumberBarn and setup the "Park" service. For $s a month anyone calling my old home number gets my pre-recorded custom message notifying them that I am no longer using this number and to call me on my cell phone. That's it. Only $2 a month. I'm already saving over $40 a month by canceling my old phone service! And the number port only took 5 days. So now my number is safe, still mine and telemarketers can't leave a voicemail! I can still see the logs for everyone who called my number and can always call them back should I need to. The other great part is that anyone can send me a text message. I can also reply from my landline.
I can recite my home phone number on command without even thinking about it. It's hard to drop a 12 year old habit. Porting my number to NumberBarn has made sure I don't have to.
Check out our step by step guide on how to port your number to NumberBarn for instructions on how to bring your number to the Barn.
We're NumberBarn, we take phone numbers very seriously. But, we also like to have a little fun. To learn more about us, visit NumberBarn.com and follow us on Facebook, Instagram and Twitter.