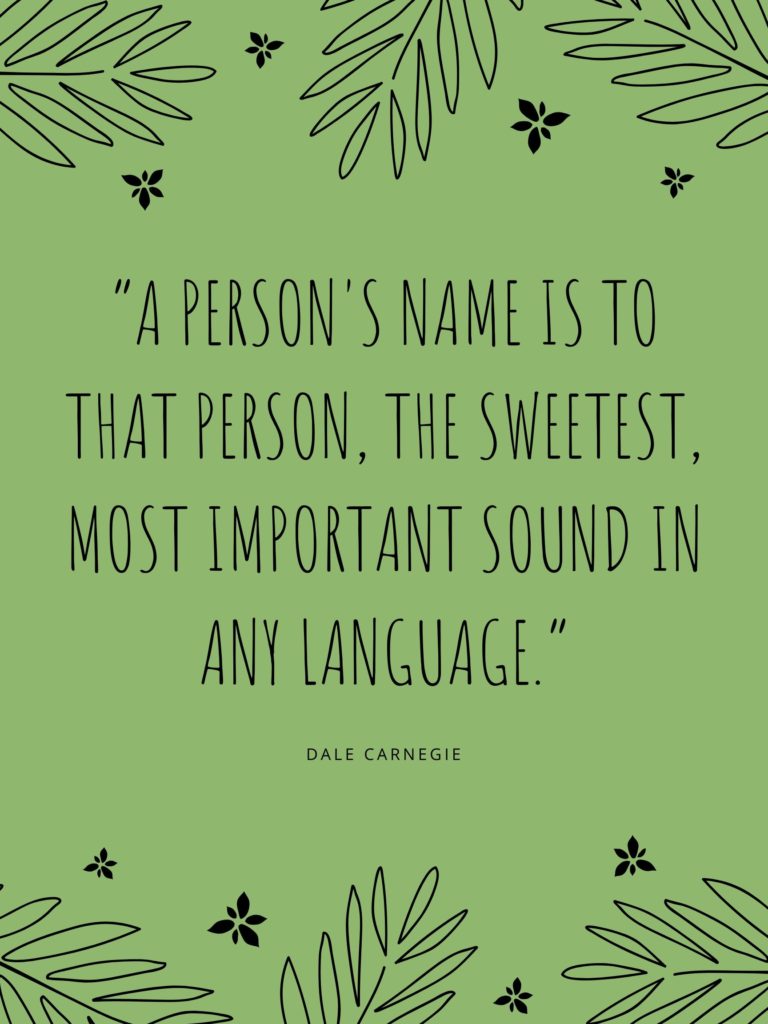 What's your name?
Now, imagine it in a phone number!
You could buy a new number featuring your name. Or, the name of your BFF. Your mama. Or, even your cat.
Yes, even little Booties gets in on the fun.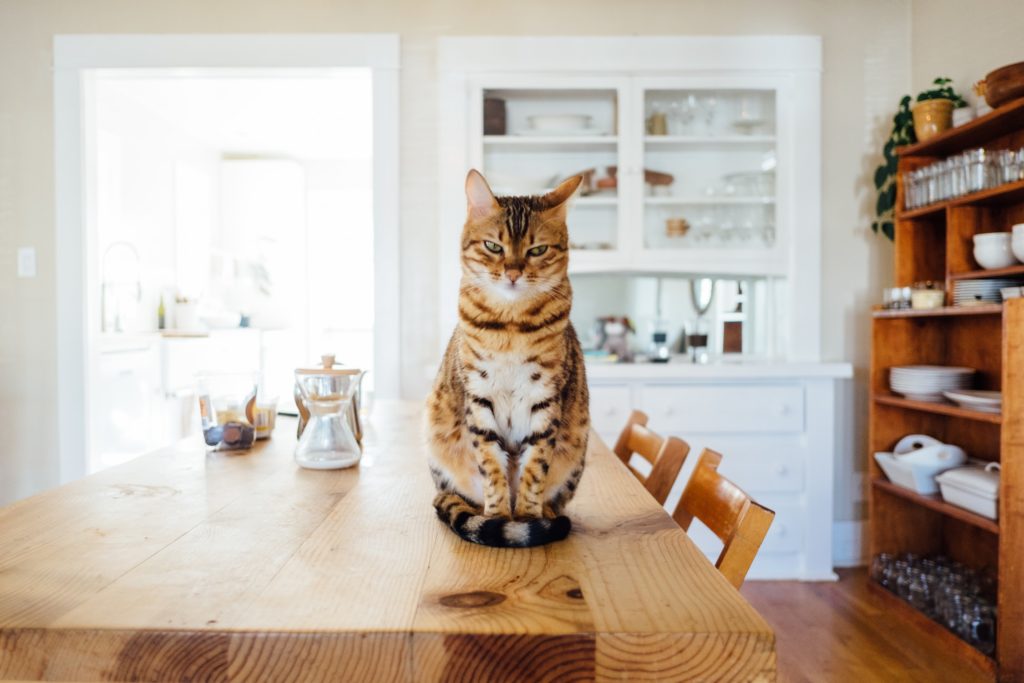 Customized phone numbers make great gifts!
Once you have a phone number with a name, you can:
Here's how to find a phone number with your name
Enter the name you want to search into the box.
Select Local or Toll Free, depending on what search results you want to see.
TIP: Leave the area code blank to show everything we've got or enter a specific area code to narrow it down.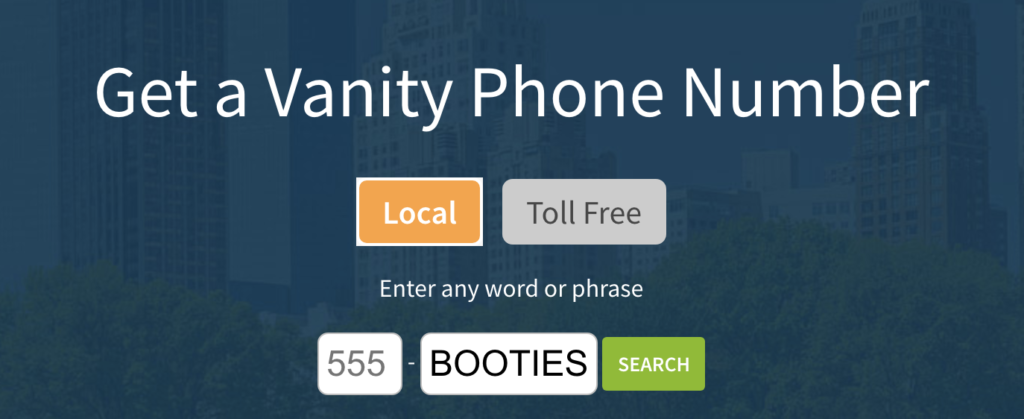 Select the green Search button to see the results.
Any and all numbers that spell out your name will show in the results: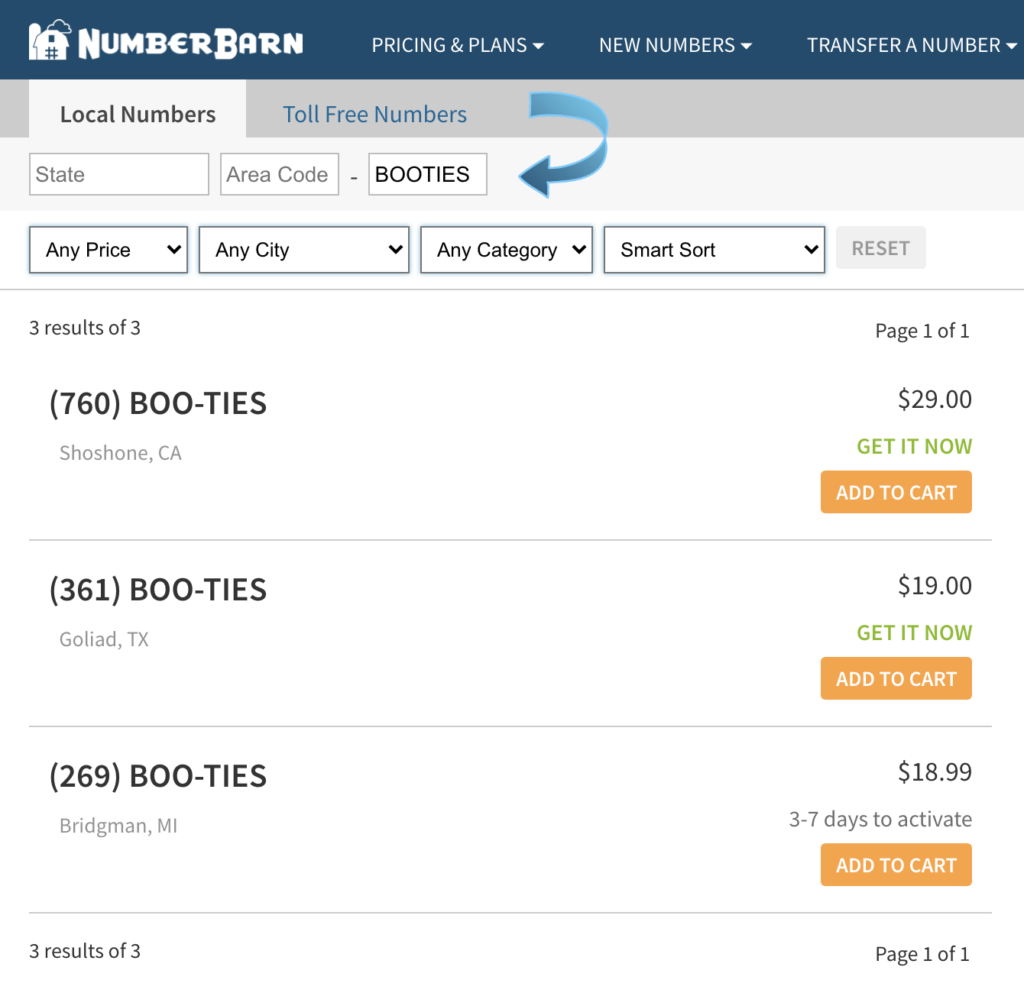 If you see a number that you want, select Add to Cart.
For more on what happens after an order is placed, watch this:
Length of the Number
A phone number can only contain up to 10 digits. If your name is longer, you'll need to shorten it.
Port the Number Away
To buy your new custom number and port it away to another provider, follow the instructions in our Step by Step Guide.
Got questions? Send us an email!
We believe behind every telephone number there's a beautiful idea, opportunity, or person. We strive to create those meaningful connections every day. To learn more about us, visit NumberBarn.com and follow us on Facebook, Instagram, Pinterest, LinkedIn and Twitter.